Experts Talk On How To Reveal Fraud Companies On The Web
Posted by Amanda

August 17, 2017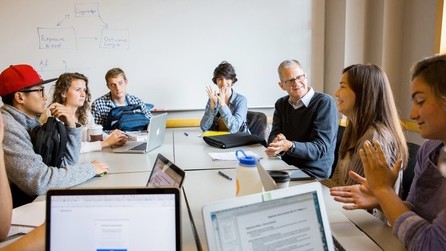 How can one differ a trustful online resource from a fraud one? Are there common features which a customer should be aware of when ordering anything online? What are the major reasons to get assured that the company is real and will not leave you as poor as a church mouse? These and many more other questions are the everyday reality of our life. How to be smart ordering only? How not to get in trouble by trusting the wrong place by only testimonials on their site? How to get the exact item that you have purchased instead of a ragtag one? Finally, it is the time for you to get to the bottom of this mystery!
Unique and never seen before event is coming over this December to AllTopReviews.com! A one-day online translation marathon from the best experts who make reviews of various resource all over the world! You will get an exclusive chance to dive into the world of everyday routine of the buying and selling processes and get acquainted with the daily life of the experts who perform reviews and who know the meaning of a truly professional online service.
Avoid fraud
There is a great deal of factors that should be noted when picking up an online store, a service or a resource that you can trust.
Make sure the resource has:
a BBB membership, that can prove it's legitimate and efficient work
enough convincing testimonials from customers on the reviewing platforms that one can trust
an explicit review from a well-known source.
Real cases
Our experts will show examples based on real life experiences. Having had an extensive background with online buying and selling they know the good-n-bad sides that one should be aware of. Though, not only the negative sides will be exposed. We will show how a real face of a professional resource should look like.
a Money Back isn`t guaranteed
the privacy policy belongs to the different resource
a support team member is a person with no experience
a description actually mismatch the real product and a customer gets a fake thing
etc.
Honored experts
Valery Palmer, writer at The Salina Reviews
Mackenzie Myers, editor at PlacerHerald
Dave Smith, personal reviewer
Barbara Richardson, activist, blogger, writer
How do I apply
Send an E-mail or contact us via the feedback form. Don`t forget to mark the subject in your letter - "Live Talk". Make sure you are subscribed to our news feed as well. You will be provided with a direct link and some additional information a week before the event!
Become an expert of the reviewing world with our team this December. Learn, how to save your dignity, money and time by using only legitimate and fraud-free online platforms.