Best Custom Writing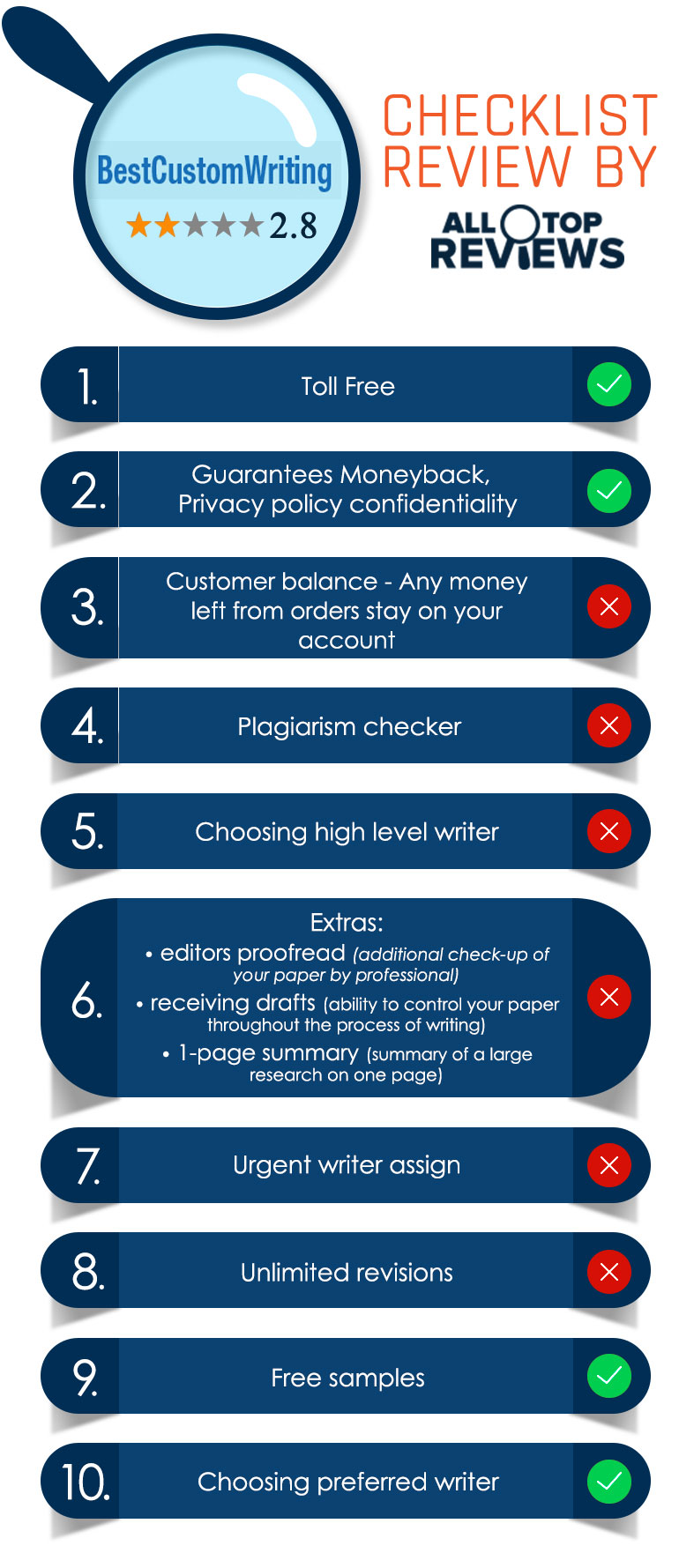 BestCustomWriting.com is an internet based writing service that provides academic assistance to students. Before we jump into the meat of our BestCustomWriting review, let's get into our review methodology. Obviously, we order a paper to gauge the quality of work that is done, and the quality of customer service. However, that only gives us part of the picture. We want to know what other people think, so we check out Best Custom Writing reviews that have been written by others as well. We also do some comparison shopping to check prices, and we take a look at any extra bonuses and features the service might have to offer. We also checked with BBB records to see if there are any active or serious complaints about this writing service. Keep reading to get our full BestCustomWriting.com review.
Products And Services You Will Find
According to the website, they offer what we recognize as the standard academic writing services. These include, essays, research papers, and term papers. Admissions essays and scholarship essays are also offered, as are thesis and dissertation writing. There are also editing services available to those who are interested. Some of the BestCustomWriting reviews that we read expressed regret that there were no services offered outside of academic services. Of course, what we found out later makes us think that they should focus solely on improving their existing services.
The Real Proof - Writer Experience And Quality of Products
We placed an order for a college level, economics essay. We selected a ten day deadline, and ordered no additional perks or features. We received our essay on day eight which was a good thing. Unfortunately, that was the only good thing. The paper was so poorly written that it would have taken us hours to fix it. In fact, it was so bad that we really would have had to start from scratch. There were factual errors, the formatting was horrible, and the spelling and grammar mistakes were atrocious. It was clear to us that our paper had been outsourced to an offshore contractor who likely did not speak much English. It may have even been a 'spun' paper. They clearly are not using experienced writers here. It's no wonder that the BestCustomWriting.com rating  is so low in so many reviews. It also makes us highly suspicious of the Best Custom Writing testimonials on the company website. We tried to speak with a customer service representative, but they were not very helpful. We discovered that it might take more than a week to get revisions made, and that we would be expected to pay for those fixes.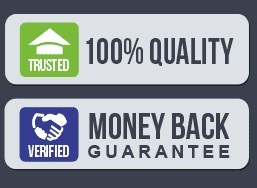 Now The Money - Prices Discounts And Payment Methods
We paid close to 15 dollars per page. This makes BestCustomWriting prices pretty average. We also found the Best Custom Writing discount page, and we can say that they do offer some attractive BestCustomEssay.com discounts and other offers. We used a BestCustomEssay coupon code to get a first time order discount. There was also some mention online of  Best Custom Essay promo codes that students could use. We paid by credit card, and noticed that they accepted most standard methods of online payments.
The Good The Bad The Beautiful The Ugly
Bad news here. There isn't much good at all, and way too much bad and ugly. We seriously recommend that students take a pass. Good prices and discount programs don't count for much when the writing quality is so poor. There are so many excellent writing services out there. We know that if students will check out the websites that we recommend that they will find a service that completely meets their needs.
Best Custom Writing Customers' Reviews
(20)