Kibin
Kibin.com is not a writing service in the strict sense of the term. Instead, it bills itself as an overall resource for writing help, specifically editing and proofreading, along with several other resources for students. From the reviews that we have found out on the web, it looks like the company has been in business for at least 6 years, although the website states it launched in 2011. To provide this review summary, we looked at all of the content on the website, information about editors, samples, prices, on-site testimonials, pricing, and other benefits. This is our objective summary of Kibin.
Products and Services You Will Find
The major services that are offered by Kibin.com are editing and proofreading for students, business professionals, and job seekers. It does not provide original research and writing, but, rather, takes uploaded documents from clients and performs a review and edit. According to the company, a Kibin review is thorough and comprehensive. It includes an analysis of structure, coherency, fluency, sentence structures, and mechanics. Editors do not make corrections but provide comments to the client about what could or should be changed. Proofreading involves looking for errors in sentence construction and mechanics, but not an evaluation of organization structure.
So, you cannot order your own Kibin argumentative essay written from scratch, for instance. Instead, you can write your own and send it for Kibin editing or proofreading. You will then receive comments on what you should change in your essay to make it sound good. It is a great way to not only ensure you don't submit a badly structured paper but also to improve your essay writing overall, which will come in handy for future papers.
Customers upload their completed documents and submit them for editing, proofreading, or both, and then receive a price quote before placing their orders.
There are a number of other services provided as well. Customers can access free sample writings in virtually every academic topic field, so long as they register with Kibin.com and provide their email addresses.
Additional resources are a thesis generator (although it seems to be a bit thin and unfinished as yet), and a "paper grader." The paper grader means that an editor will review a customer's written piece and "grade" it using a constructed rubric, and provide feedback. This service will tell you what kind of grade you might receive for your paper in its current state. As such, you will discover whether you're fine with the grade or you want to make further improvements for a better result.
There is also a thesis generator service that can help you get inspiration for your essay. All you have to do for this service is provide details of your essay. Then, you will get back a thesis that will allow you to build your essay on.
The Real Proof – Writer Experience and Quality of Products
Our Kibin review in this area began with accessing the link at the bottom of the home page, the title "meet the editors." This link shows photos of the company administrators and their academic and prior work backgrounds. The actual editors are based all over the globe, and there is no information provided about their academic or professional backgrounds.
On-site testimonials are all quite positive, as we expected them to be. We have also had feedback submitted to us and that we found elsewhere on the web. Here, the reviews are mixed. 
Many customers felt that the editing was not what they expected. They were looking for very specific recommendations for improvement and changes, and, in some instances, were not aware that editing did not involve actual changes to their writing.
Other customers were upset that they had to purchase a subscription for services and that they did not find out about this requirement until their order was submitted.
Now the Money – Prices, Discounts, Payment Methods
Prices obviously vary. Customers will find that, when they submit their pieces for editing and proofreading, they will provide the word count and then upload their pieces. Once that information is provided, the company will provide a price quote, but customers must add at least the basic subscription price to that quote. The subscription is a one-time fee, and there are levels of subscriptions that will impact future pricing quotes.
Kibin offers no discounts of any type, so no one should be looking for them. It may not be the best news to hear, but since the service only deals with editing and proofreading and doesn't write from scratch, we are not surprised to see no discounts either.
Relative to payment methods, customers can feel very safe in submitting their financial information. Payments are handled by a secure, SSL-certified third-party processor, and Kibin.com does not receive or store any customer financial information. If you want to pay for a Kibin editor to help with your essay, you can pay through different methods. MasterCard and Visa are two of the available ones.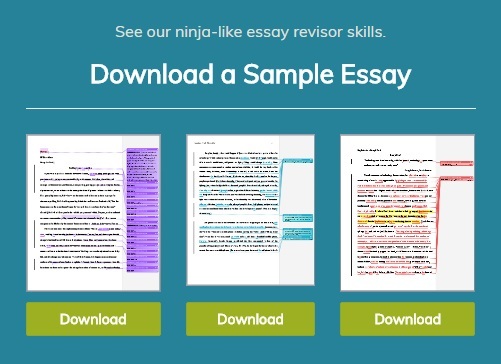 What if You Need Help? Can You Find It Easily?
Again, the verdict is mixed. The only way to contact the company is through email – no phone number and no live chat. If a customer has a truly urgent issue or question, there is just no way to get an immediate response. Given that other academic help services provide these other methods of contact, we wonder why Kibin does not.
There is also no way to contact the individual editor assigned to a project, and this is certainly worrisome as well.
The Good, The Bad, The Beautiful, The Ugly
Kibin.com is a legal and reliable agency that receives orders and completes them within the deadline timeframes. Finding all of the resources is a problem because many of them are listed as footer links at the bottom of the site pages. And we do believe that the subscription requirement should be revealed and explained upfront – it's kind of a "bait and switch" tactic that belies full transparency. The same holds true for other minor things, such as the $1 per citation check fee.
A company that offers full editing services should set up a communication mechanism between the customer and the assigned editor. In this way, an editor can actually re-write corrections and send them to the customer for approval. Other writing services that offer editing services have this feature.
The other concern we have is the fact that the customer support via email is only active 8 hours a day. Urgent issues and questions cannot be addressed immediately, as they should be.
Furthermore, there are no guarantees. As already mentioned, Kibin is not a writing service. All they do is help you with editing and proofreading your essays so that you submit a better paper. So, there are no guarantees there either. It is a bit concerning because the lack of guarantees means there is no way to know what happens if you're not satisfied with the services.
It's unclear what happens if you want to get a refund. There are a few customer reviews online stating they received refunds in some situations, such as when the corrections were received too late, only after the passing of the deadline.
We hope that Kibin.com will continue to upgrade and improve its services. At this point, we are providing a rating of 3, on a 1-5 point scale.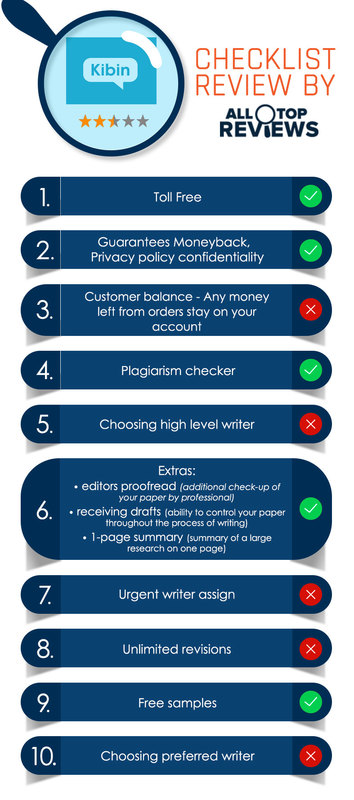 Kibin Customers' Reviews
(30)