Kibin
Kibin.com is not a professional writing service – it is an editing and proofreading service. As we looked to review this company and its provisions, we were able to locate several off-site Kibin reviews, which give us the impression that the company is probably about two years old. To provide an objective analysis and evaluation of this agency, we looked at the following factors: site content/usability, on-site Kibin testimonials, information about the employed editors, pricing and kibin.com discounts, customer support, and the results of an editing project we submitted. The following Kibin.com review is the result of these factors.
Products and Services You Will Find
This company offers editing and proofreading services to students, business professionals, and job seekers. It does not provide original research and writing, but, rather, takes uploaded documents from clients and performs a review and edit. According to the company, a Kibin review is thorough and comprehensive. It includes an analysis of structure, coherency, fluency, sentence structures, and mechanics. Editors make corrections and provide comments to the client about those edits.
The Real Proof – Writer Experience and Quality of Products
Our Kibin.com review in this area began with accessing the link at the bottom of the home page titled "meet the editors." We were shown photos, their geographic locations, how many projects they had completed, etc. We did not get any academic or experiential backgrounds on these individuals.
We then searched for Kibin reviews on the web, and found several. They were mixed. Complaints included such things as high prices, the requirement for purchasing a subscription for services, and the lack of real editing, only proofreading for mechanical errors.
We purchased the basic subscription and uploaded a research for editing. We purposely included some major compositional errors – no thesis statement, poor transitions, and incorrect subject-verb agreement, and faulty citation formatting. When we received the document back, all of the mechanical errors were corrected. However, there was no mention of the lack of a thesis statement, no suggestions for strengthening transitions, and a couple of glaring sentence structural errors were neither caught nor commented on. Overall, we were disappointed in the results.
Now the Money – Prices, Discounts, Payment Methods
Customer will not find and Kibin discount – no Kibin promo codes for new customers nor any type of Kibin coupon code for being a loyal customer. What customers will find is the ability to get a quick price quote based upon number of words and deadline requirements in hours. Kibin prices are not really revealed in detail until the customer begins the ordering process. At that time, they discover that this service is subscription-based and a subscription is required in order to submit any document for editing. Kibin prices therefore must include the add-on for the subscription.
We purchased the basic subscription which we then cancelled later, but it was quite a hassle to do so.
We paid for our subscription and our document editing, using our credit card, and the process was safe and easy. We also received our document on time.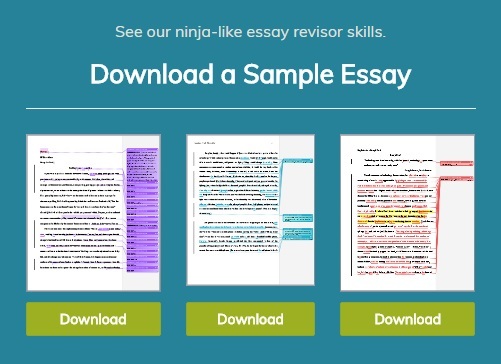 What if You Need Help? Can You Find It Easily?
The quick answer is "No." There is a link at the bottom of the home page, along with several others, for "contact." The company has no phone number or live chat service. There is only an email address, and that is manned only 8 hours a day. This is worrisome. Further, there is no way to contact an editor or to even know who one's editor is. This demonstrates a lack of transparency that we do not usually see with writing services.
The Good, The Bad, The Beautiful, The Ugly
Kibin.com has a site that is not easily navigated. There are no links at the top of the page, and visitors must find the small font links at the bottom of the page to find anything. It takes a lot of navigation to get to information and features, of which there are very few. The FAQ section, for example, is not a separate listing. You stumble across it while on a different page. This site needs to be re-modeled to make it far more user-friendly. The other issue we have is the price paid for pretty poor editing quality. We paid $60.75 for our 8-page paper edit, with a long deadline time, and also had to pay an additional $1 for each citation check. What we received was only proofreading for mechanical errors. Our Kibin.com rating is therefore "Poor." Cheaper, far better editing services are available through regular writing services.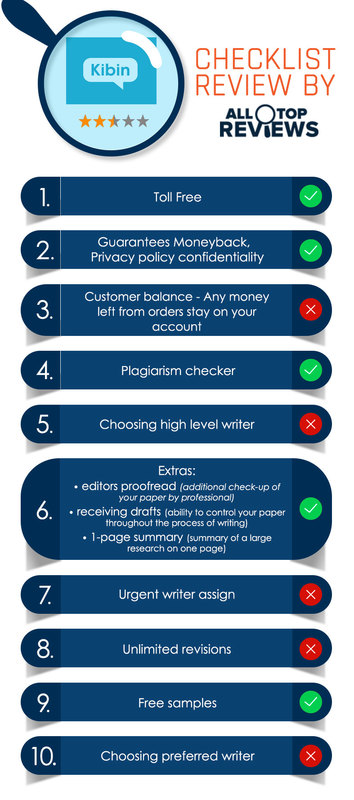 Kibin Customers' Reviews
(15)