Pro-Papers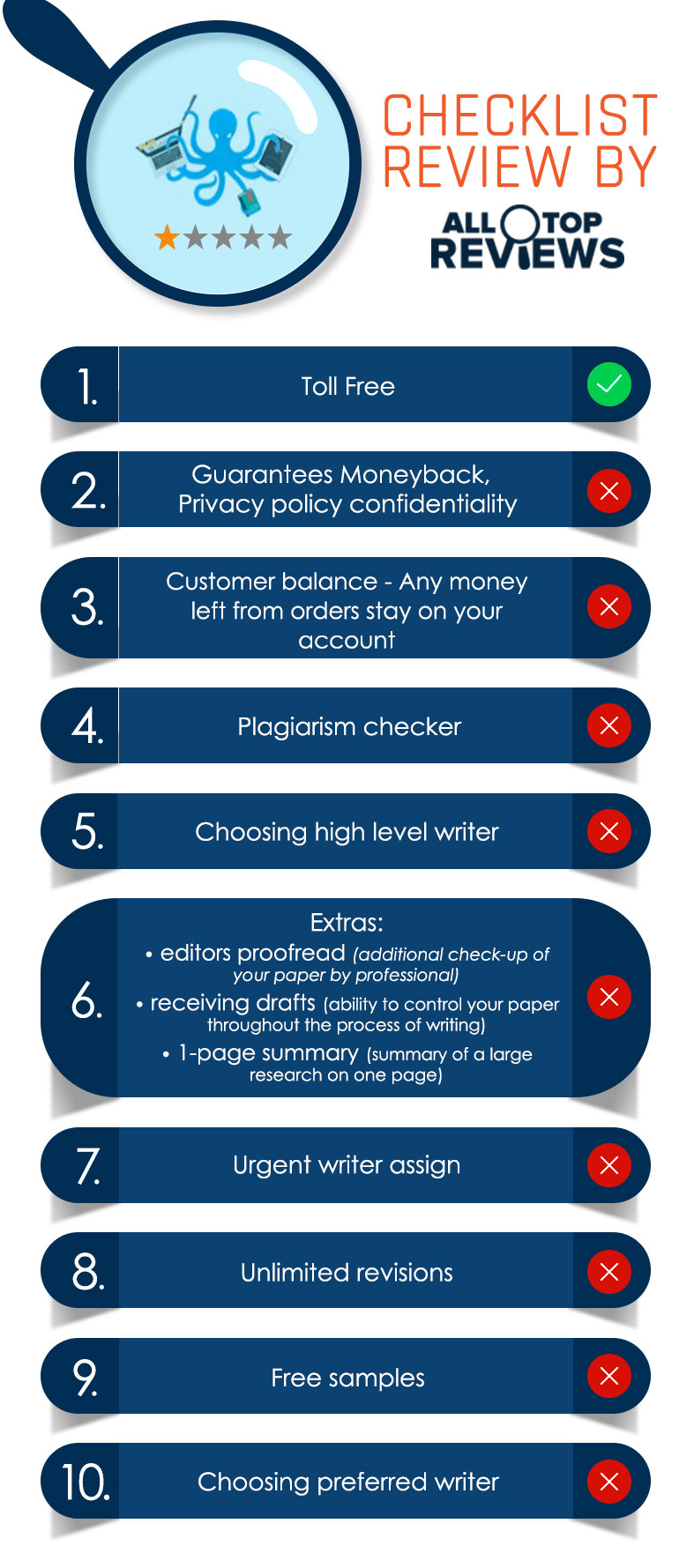 At first glance, pro-papers.com looks like a professional writing service that will serve its customers well. It sports a nicely appointed website with lots of features and good navigation. We were surprised when a couple of our site users provided some negative feedback on the company and so decided to conduct a Pro-Papers review to determine the quality of products and services. In evaluating the service, we used our standard criteria and factors – the content and presentation on the website, Pro-Papers testimonials on the site, Pro-Papers reviews we found out on the web, pricing, discounts, extra features and benefits, writer information, quality of customer service, and pricing, benefits, and any additional features.
Our goal is always the same – to find writing services that are trusted and reliable and that will provide high quality products and services to its customers.
Products and Services You 'll Find
The primary focus of this service is academic writing products and services for students, including essays, papers, and all other types of writing assignments that students from high school through graduate and professional programs may need to produce. Additional services include editing and proofreading, admissions/scholarship essay writing, and resumes and CV's. Details of the services are provided with links to footer pages on the site. Students are urged to read through these to see if what they need is offered. These footer pages contain lots of redundant information about the company, pricing, etc. so you will have to read down to actually get to the meat of the topic.
The Real Proof – Writer Expertise and Quality of Products
Here is where the "rubber meets the road." Bear with us, as we point out all that we have found.
The first issue arose as we reviewed the content on the website. While it may look well-organized and professional, as we read through it, we picked up all of the typical issues that occur when ESL writers produce content – incorrect word and verb use and poor sentence structure.
There is a page that presents the company's top writers, and we accessed their self-written profiles. Again, we found grammatical errors that are typical of ESL writers, as well as the use of stock photos for these writers. We wonder if they really exist at all.
Pro-Papers reviews we found on the web are very mixed. While all customers stated they received their products on time, there were complaints about writing quality and the use of outdated resources.
Some customers expressed concerns when they requested revisions, specifically that they were slow in coming, and some students missed the deadlines that their instructors had set. This is never a good thing, as it results in lowered grades.
We reviewed samples and blog posts, as well as some of the footer pages that provided details of the products. Again, there were grammatical errors that are typical of ESL writers. We were disappointed.
Now the Money – Prices, Discounts, Payment Methods
Pro-papers prices are within the average range for the industry. They begin at $10/page for high school essays and graduate to $45/page for graduate level products with more urgent deadlines. One customer's paper, at the university level, an 8-page piece with 4 resources and a 7-day deadline was priced at $158.00. In terms of Pro-papers.com discounts, customers are presented with a Pro-paper coupon code for a 15% discount given to all new customers. We could not find any Pro-Paper promo codes or any type of Pro-Paper discount for returning customers. The customer support agents we spoke to stated that we could request discounts if we had a large or complex order.
Payments methods are secure and all major credit cards are accepted. Because the company uses a third-party payment processor, no personal financial information is ever shown or held by Pro-Papers. Customers can feel completely safe paying for their products and services.
What if You Need Help? Can You Find it Easily?
We did contact the customer support department on two occasions, asking detailed questions about writers, products and services. Answers were a bit vague, and we were basically told to take up our questions with our writer, once we had placed an order and one had been assigned. We suspect that the company is using an answering service rather than employed agents. They just did not have the detailed responses that an in-house, trained staff would have. We were also taken aback when we asked about dissertations and were told that a complete piece, with original research no less, could be completed and delivered within a matter of days. Of course, this is not possible.
The Good, The Bad, the Beautiful, the Ugly
Pro-Papers is certainly a legal writing service that operates according to the regular processes of most other companies. It receives orders, completes those orders, and delivers finished products to its customers. The issue that we have with this agency revolves around the quality of writing that is produced. There are just too many customers with the same complaints.
We are not "high" on this writing company. They "talk a good talk," but the proof really lies in what customers receive in the way of products and services. Our Pro-papers.com review has uncovered lots of issues, and we cannot recommend the service to our users. Quality of writing and resources are both issues; customer support is sketchy, and customers are not overwhelmingly happy with their products. We have assigned an overall Pro-papers.com rating of 2, on a scale of 1-5.
Pro-Papers Customers' Reviews
(17)