How Many Words, Pages, Characters, and Lines Is It?
Posted by Amanda

November 10, 2020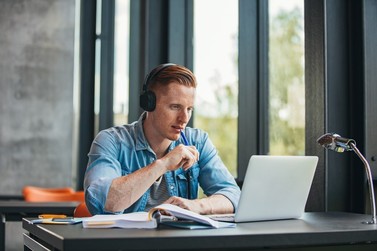 As a student, you probably already know the struggle. You have been given an assignment by your professor, where you were told to "write a 1000-word paper." Your first instinct is to panic: that seems like a lot. Then your second instinct is to think: how many words go on a paper? How will the way in which I format the text affect the final result of the paper? So many questions here. So, if you wish to find out how many words, pages, characters, and lines there are on a certain document, then this document should help shed some light.
How Many Characters Are There on a Page?
For anyone that has ever tried to count the characters on one page, you know how time-consuming that process could be. You begin counting, you lose count – and two hours later, you are still there, counting the characters on the page. Word documents and Google Docs allow you to see precisely just how many characters a page has upon selection – but before you begin typing, how many characters are you likely to have on that page?
How much is:
32000 characters is 5120 words or 11.4 pages single spaced
28000 characters is 4480 words or 10 pages single spaced
15000 characters is 2400 words or 5.3 pages single spaced
10000 characters is 1600 words or 3.5 pages single spaced
8000 characters is 1330 words or 3 pages single spaced
7000 characters is 1200 words or 2 pages single spaced
5300 characters is 880 words or 2.5 pages single spaced
5000 characters is 800 words or 1.8 pages single spaced
4500 characters is 720 words or 1.6 pages single spaced
4000 characters is 667 words or 1.5 pages single spaced
3800 characters is 608 words or 1.4 pages single spaced
3500 characters is 575 words or 1.3 page single spaced
3000 characters is 480 words or 1.1 pages single spaced
2500 characters is 400 words or 0.9 pages single spaced
2000 characters is 320 words or 0.7 pages single spaced
1800 characters is 300 words or 0.65 page single spaced
1500 characters is 250 words or 0.6 page single spaced
1325 characters is 212 words or 0.5 page single spaced
1250 characters is 200 words or 0.45 page single spaced
1200 characters is 192 words or 0.45 page single spaced
1000 characters is 160 words or 0.4 pages single spaced
800 characters is 128 words or 0.34 pages single spaced
700 characters is 112 words or 0.2 pages single spaced
500 characters is 80 words or 0.15 pages single spaced
250 characters is 40 words or 0.1 pages single spaced
Well, the number of characters may vary from document to document – mostly in accordance with the line spacing and the number of words used. For example, if a page has 500 words, you may expect that around 3000 characters is one page, give or take a few. This will also heavily depend on how you format the room.
Several factors will determine just how many characters you will have on a page of a paper. These factors will include:
The font that you are using to write the specific text (some fonts are more spread out, whereas others are narrower)
The line spacing on the page
The character spacing for the text that you are writing
The paragraph spacing and how much space you leave before and after a paragraph
The paragraph length on the page or how many lines you have per page and paragraph (the bigger the paragraph, the more you may raise the character count on a page).
As you can see, there is no general rule as to how many characters can fit on a page. Sometimes, you may find 3000 – but that typically applies if you are reading on a single-spaced page. That number changes when you go for a double-spaced document; in that case, the character count will be a little below 2000.
Your definition of "character" will also change the number. For example, one may include the space between words as a character – in which case, the number of characters will be much bigger.
Let's take a Microsoft Word document, for example. If you take a simple line with a Georgia 12-point font, you will have somewhere around 70 characters if you do not include the spaces. However, if you do include the spaces, that character count changes to somewhere around 80-90 (depending on how many words are on that line. An ideal line length would include characters at around 88-90, with the line having somewhere around 5 characters per word.
Counting the total characters on a page will also depend on the font and other similar aspects. Let's take, for example, the character count in a page that was written in 12-point Arial. Once you know the number of characters, you should be able to assess just how many words there will be on a particular page. If the font is bigger, you shall have fewer characters on the page. If a word takes up a quarter of a page, you can't expect there to be a big character count either.
Formatting can greatly affect how many words there will be on that page. Let's say that we have a 1500-character page. Now, that character count can sound big and intimidating – but in fact, it only counts to about 250 words if you use single spacing on a 12-point Arial font. In this type of formatting, this is just a little over half a page. It's not that big of a character count when you look at the big picture.
So, with that in mind, exactly how much is 2000 characters? Taking our averages into account, if you use single spacing and an Arial 12-point font, 2000 characters don't even translate into one full page, you have 320 words spread over 0.7 of a page. If you increase the line spacing, you will get a bigger page length – passing one page if you choose double spacing.
That said, if you go for the standard single line spacing, you'll have quite a bit of space left at the end of the page. The only exception will be if you use 1.5 line spacing; in that case, chances are, you will fill the entire page, with maybe just a little bit left behind. The advantage of Google Docs and word nowadays is that you can easily select a certain level of spacing between one and two.
The indentation may also affect the number of characters present in a document. If a text was set to have a certain indentation, you are practically losing one or two words per paragraph. The loss is not great and will not greatly impact the character count of your document. However, a page that does not have indentation will have more characters on it.
What happens when you get a bigger character count? Let's say that your professor says that you have to create an essay featuring 28000 characters. This character count would mean that you would have somewhere around 4480 words on a page – or 10 pages formatted in a single space manner. It might seem like a difficult task to achieve, but if you put your mind to it, it's a text that you might be able to achieve in two days-time (depending on how easy it is to come across the research).
How Many Words Are There on a Page?
The number of pages on a document page depends on a lot of things. It depends on the font size, the type of font being used, the margins of a document, as well as the length of the paragraph. Depending on the professor's preferences or the assignment that you may have, you can be asked to divide your essay into sections with multiple headings and subheadings.
That said, when you are faced with a task, certain questions may pop into your mind. How many pages is my paper? How many pages should a research paper be? The professor said that you ought to make a 500-word essay – but how long is 500 words in pages? Will I have to spend the whole night cramming on that paper to reach the word count?
Well, the good news is that if you do your research correctly, 500 words can be handled in a jiffy. If you're already used to writing, then you may finish that text in as little as an hour – that is, if you already have the research on hand. That said, this will depend on a variety of other factors, all of which we'll find out as we keep reading.
How many pages is 100 words? 0.2 pages
How many pages is 150 words? 0.3 pages
How many pages is 250 words? 0.55 pages
How many pages is 500 words? 1.1 pages
How many pages is 600 words? 1.3 pages
How many pages is 750 words? 1.7 pages
How many pages is 800 words? 1.8 pages
How many pages is 1000 words? 2.2 pages
How many pages is 1200 words? 2.7 pages
How many pages is 1500 words? 3.3 pages
How many pages is 2000 words? 4.4 pages
How many pages is 2500 words? 5.6 pages
How many pages is 3000 words? 6.7 pages
How many pages is 4000 words? 8.9 pages
How many pages is 5000 words? 11.1 pages
How many pages is 6000 words? 13.3 pages
How many pages is 8000 words? 17.8 pages
How many pages is 10000 words? 22.2 pages
How many pages is 15000 words? 33.3 pages
How many pages is 20000 words? 44.4 pages
How many pages is 25000 words? 55.6 pages
How many pages is 30000 words? 66.7 pages
How many pages is 40000 words? 88.9 pages
How many pages is 60000 words? 133.3 pages
70,000 words is 140 pages single spaced, 280 pages double spaced.
75,000 words is 150 pages single spaced, 300 pages double spaced.
80,000 words is 160 pages single spaced, 320 pages double spaced.
90,000 words is 180 pages single spaced, 360 pages double spaced.
100,000 words is 200 pages single spaced, 400 pages double spaced
There are times when it helps you to know exactly how many words you are writing on every page. We have a general idea where we know that 500 words per page can be either one or two pages, depending on the spacing used for the document.
Let's take one page, for example. If you have double spacing on that document, a general guideline would be that you have 250 words on that page. However, if you use single spacing on that document, you'll have to write about 500 words until you get to the bottom of that page.
To further the examples, let's say that that a student has to write a 1000-word short essay. To write that assignment, the professor expressed that they prefer a 12-point Times New Roman font, with double spacing and a one-inch margin. So, how many pages should we expect this 1000-word assignment to have?
The answer to that is an average of four pages – mostly because they used the Times New Roman font. This font is narrower, so obviously, it takes much less space in comparison to another font. Had they used Verdana, the same content would have spread out over 4.4 pages. The opposite would have happened with Arial, which is narrower, as it would have taken about 3.7 pages. Had they used single spacing, that number would have been cut in half to make an average.
How Many Words to Pages Is an Essay Paper?
There's no general guideline for how many words or pages an essay should have. This depends mostly on the preference of the professor. Typically, college papers and essays use the fonts Arial, Times New Roman, or Verdana – with average formatting of 12 points and one inch on every side of the paper. Typically, papers are also double-spaced, although some professors might ask for single spacing instead.
With that in mind, let's take a classic 2000-word essay that professors usually give in college. If you were to use single spacing, the entire paper would have spread out over four pages. However, if you use double spacing, the number will pretty much double itself, and you'll have around 8 pages of a paper to work with.
Depending on the type of paper or content that you are writing, different pieces of writing may have different word contents. You have to know precisely what kind of content you are dealing with so that you may determine how many words are there:
The length of a paragraph depends on the writer, their preferences, and the specifications that they have received. But how long does a paragraph have to be? For a paragraph to be easily readable, it would need to be somewhere around 70-80 words. How long does it take to read such a paragraph? It will take the reader around 20 seconds, but such a structure allows simply scanning through the document for the information that they are looking for.
That being said, some students prefer long paragraphs, so they tend to push them past 100 – even past 150 words. This is common practice with "fancier" essays, so to speak, that are debating a single idea in a longer paragraph.
The type of content will determine exactly how long the paragraphs should be as well. For example, if you intend to create something for "light reading" – such as a blog or a passage from a novel, you might want to try not to pass the 70-word threshold. However, if you are writing something more scientific, you can get away with writing longer paragraphs – although to make it easier for the writer, you should make the paragraphs as small as you can.
How Many Words in a Novel?
With every calculation considered, how many words are in a novel? Well, this depends on some factors. For one, we have the number of words per page. Like essays, novel manuscripts may also use single and double spacing for their text. If everything is single-spaced, then there would be an average of 500 words on a single page. If you select double spacing for the docs, however, you will only see about 240-300 words.
Let's take an example of a book that uses double spacing, with an average of 300 words on every page. How many words per page are there? How many do we have altogether? Looking at the number of pages of the manuscript, if we see that there are 267 pages, then the entire manuscript will have a total of 80,000 words.
How Many Words Is a Speech?
The size of a speech will also depend on the document. The average speech should take about 5 minutes but considering that the average person speaks somewhere between 125-150 words per minute, you need to base that speech on how many words you can say during a timeframe.
With that in mind, you should still limit everything to 100 words per minute for multiple reasons. First, if you get nervous and your speech temporarily freezes as you are looking for your thoughts, you need to have those extra moments as a safety blanket. Secondly, it is much better that you speak slowly during a speech so that everyone can understand you clearly.
So, how many words are in a speech? Typically, you should go for a 500-word speech. You can also control how many words on the page to have. This means that if you go for a single format, you may have the entire content placed on a single page.
How Many Words per Page If Double Spaced?
Double-spacing a document is a common technique used to improve the readability of a paper. When the words are no longer jammed and mashed together in a tight bulk, it's much easier for you to scan through the text and understand what is going on. Plus, many professors prefer double spacing, as it allows them to easily correct and make notes through an essay. Learning how to double space on Word and Google Docs may be tricky, so let`s start with the basics.
This is why you may be wondering, "how many words are in my essay if I use the double-spaced style?" Well, that depends on the length of the paper. Let's say that you were told to turn in a 3-page paper on a certain topic. Considering that one page in a double-spaced style has around 250-300 words, you may expect your essay to have around 750-900 words.
Most of all, it depends on the type of text that you are using, the margin spacing, and a variety of other factors. Longer essays in a different font will have a different word count – which is why professors have a preset style for you to use. So if you're wondering how many words should a college essay be, you should take the above-mentioned aspects in mind along with the requirements of your professor.
How Long Is One Page Double Spaced?
When you double-apace a page, you are practically leaving more space between lines compared to how it would be if you left it with single spacing. As a result, a double-spaced page typically has around 250 words. As a result, if you are wondering how many words is 5 pages double spaced, the answer to that would be somewhere around 1250.
Bear in mind that the font you use will also determine just how long the text would be. If the font is smaller, you might end up having to write more words in order to reach your word count. The opposite can also happen; if the word count is strict and you can't pass it, then a bigger font might constrain you, and you will no longer be able to express your idea.
In the past, you had one pages to words calculator: your brain. To succeed in converting pages to word, you would have to count the words on the first line, multiply it with the number of total lines, and then you would get an average. That said, nowadays, we have much easier and more modern ways to find out how many words is one page double spaced.
For starters, Word has its own incorporated pages to word converter. It automatically shows you how many pages you have, as well as how many words characters. You just need to select the text and click the "Words" button near the page count at the bottom bar. There are also converters and guides on the internet that teach you how to convert pages to word.
How many words is 1 page? 450 words
How many words is 2 page? 900 words
How many words is 3 page? 1350 words
How many words is 4 page? 1800 words
How many words is 5 page? 2250 words
How many words is 6 page? 2700 words
How many words is 7 page? 3150 words
How many words is 8 page? 3600 words
How many words is 10 page? 4500 words
How many words is 12 page? 5400 words
How many words is 15 page? 6750 words
How many words is 20 page? 9000 words
How many words is 30 page? 13500 words
How many words is 50 page? 22500 words
How many words is 100 page? 45000 words
How Many Lines Are There on a Page?
Like when you are counting words on a page, the lines are also affected by certain factors. The more lines you have on a page, the more content (and implicitly, words) you will have to present in a paper. That said, the number of lines will change based on the following factors:
The line spacing you have selected for your document
The spacing between paragraphs
The margins of the document
The font chosen
The layout and size of the document (letter A4, A5, etc.)
The orientation of the document
Considering all of these factors, the number of lines could change drastically within a page.
Lines Depending on the Line Spacing
Line spacing is the vertical distance that is present between the lines of every text. Sometimes, that distance might be small or unnoticeable – so tight that it can make you feel like the text is completely cramped. That said, other times, it can be so loose that you can easily read each word individually and maybe also make some notes within the lines.
Let's say that you have your typical Word document, using classic 250 words per page Times New Roman 12, and with the double-spaced setting. How many lines are on a page in that case? Well, in a double spaced page of the type, you have, on average, 25 lines per page double spaced. This typically only happens when there isn't any space between the paragraphs. If there is – and if you have broken down your text into multiple paragraphs – then you may only have somewhere around 21 lines in the text.
However, this changes if you swap the spacing for single-spaced line spacing. In that case, you can have around 40 - 50 lines per page, as they are on a single staff. If you are using a smaller font as well, then you may even increase the line count as well. It all depends on the way you set the line spacing.
It may look like half a page will also have more lines, but that also depends. Is half a page single spaced the most attractive option, or is half a page double spaced the better one? Line spacing here won't affect the line count; you'll still have that same number of lines, even though they're distanced. However, you'll have more lines if you leave it on a single-spacing mode.
Lines Depending on Page Margin
The number of lines on a page can change based on the spacing between paragraphs. For example, if there is no space before or after a paragraph, then you will have more lines on the page. However, if you add spaces before and after a paragraph, then you will practically be "skipping" a line here and there – in which case, you will have fewer lines. Some college writing styles may or may not accept spaces between paragraphs, so you may want to clear this with your professor first.
The margins of the documents may also influence how many lines you have in the text. Granted, while modifying the left and right margins might not affect the number of lines overall, things can change when you modify the top and bottom ones. Typically, each margin is set at about 1 inch, but you may modify them to meet your purposes. In these circumstances, you may gain (or get rid of) an extra line of text when you are formatting.
Let's say that for the same content, instead of picking a 1-inch margin, you choose to go with half an inch in a page – which is the narrow setting opposed to the standard one. All of these settings are in a word document once you select the page layout, so everything is at the click of the mouse button. In that case, you will see that around 24 lines are in a word document page – and all you have to do is tweak the setting a bit. You did not have to make any modifications to the text altogether.
On a double spaced page, the average word count is 250 words. However, once you move the margins and make them smaller, you will gain more of a word count – and especially, more lines. This is very convenient if you are working on a sheet of paper, and you do not want to handle more pages. In that case, you may simply move the margin a bit, and you will get your answer.
Why would you do that on a college ruled paper, you may ask? Well, let's say that you're currently in a word document, finishing off an essay for your next course. Your professor has required that you provide a three-page essay, but you got too excited about the topic and went over the page count. You now have three pages and two awkward extra lines that are unnecessarily making you waste a brand-new piece of paper.
So, what do you do in these circumstances? You modify the margins of the paper. Even a quarter of an inch would do, as it would push more words on the previous pages and help you move everything on only those three pages.
You may, however, want to make sure that your professor doesn't want you to have a particular style. If your professor tells you to work in a particular style, to have a 1-inch margin, or to work with single-spaced line spacing, then you should not be looking for how many double spaced lines in one page. Instead, what you should be looking for is how many single lines are on Google Docs page.
Lines Depending on Orientation
One more thing that might affect how many lines are on a word document is the orientation of the document. For example, let's assay that you take a text with normal 1-inch margins and double spacing; as you already know, the average you will get is somewhere around 21 and 21. This, however, applies if the document is set in the standard orientation type – namely, "Portrait."
Students have one more orientation type that they use, which is called "Landscape." This one is the popular choice when the student is presenting slides, and they wish for them to cover the entire screen. However, if we take the previous settings and set "Landscape" instead of "Portrait," you'll see that the content rearranges. It will look like it is half a page on Google Docs.
The lines will be longer – but there will be fewer of them. Therefore, if before you had 21 lines per page, now you'll have around 16. This typically only applies if you are on a double spaced page.
So, is half a page from portrait equal to half a page in landscape? Sort of, but it is not entirely the case. You get slightly more lines in comparison to half a page in Portrait mode, but it still looks like it's pretty much halved. The word content is not affected by the change in orientation.
Final Thoughts
Words, pages, characters, and lines have a way of influencing each other. The more words you have, the more characters there will be. And the more lines there are, the more words there will also be. Depending on how you format your text, you can double the number of pages without even messing with the text. Words are amazing, and hopefully, this article gave you an average of how you can use them and how many you'll likely find on a page.