Proofreading Help for Every Text Level
Posted by Amanda

May 05, 2021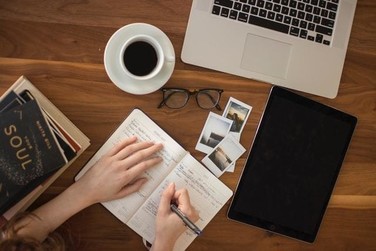 Why proofreading a paragraph or sentence separately?
There are several reasons to proofread at the paragraph level. Imagine that one paragraph is defending a key thesis point. Wouldn't you want to ensure that it really hits the mark? You might also work on a specific paragraph to ensure that the explanation is appropriate for the audience. These are things to consider when deciding whether to proofread my paragraph.
It may also help to check down to the sentence level. This will help you verify that your transitions work, and that the correct word choice is correct. If you decide to proofread in a sentence, consider looking at main idea sentences and transition sentences first.
Tips for Proofreading a Paragraph
Here are some helpful tips for a single paragraph check:
● Check transitions. Start with the last sentence of the previous paragraph, and end with the first sentence of the next paragraph.
● Proofread the paragraph with a goal in mind. Are you verifying clarity? Are you making sure it's audience appropriate? Perhaps you are verifying spelling on some complex words.
● Check if that one paragraph is too short or too long.
● Don't spend too much time fact checking. Do that while working on edit instead.
Think from a reader's perspective. If you weren't familiar with the topic, would you understand the paragraph? May any further reading be necessary? Remember that you can get too close to that material as you write it, and must work to remain objective. Consider whether you need someone to proofread your paper. Some skilled help can give you a new perspective.
Tips for Proofreading a Sentence
Some people think you should proofread every sentence of a document as soon as you write it. That's not the case at all. Instead, follow these tips:
● Make sure there is subject-verb agreement.
● Verify that you've used pronouns correctly.
● Define abbreviations and acronyms the first time you use them.
● Ensure you've used proper punctuation.
Some people think you should read your sentences backwards. So, why is it helpful to read backward when proofreading sentences? Guess what! It isn't. The best way is to reread your material once or twice. It's thorough checking that improves each sentence, not some 'magic trick' to make the process easier or faster. To proofread my sentence, simply read it to make sure everything makes sense.
Mistakes That Should Be Avoided
You should be on the right track now. Just look out for some of these common mistakes.
● Forgetting to consider context of the whole document.
● Rewriting sentences and making them read better.
● Overuse of tools to proofread. Your own reading skills are your best resource.
Finally, don't make mistakes of failing to get help. If you feel like you need professional assistance, for example, with texts in English, Spanish, and French. Don't hesitate! There are services that can help. Even better, we can help you find the best websites for affordable proofreading services online.
Final Thoughts: Getting Help
There are many services available to anyone who feels like hiring a professional to proofread their paragraphs or sentences. These services are particularly helpful to ESL students who may not understand all nuances of English and are in danger of missing something. With our carefully curated reviews, you can best find an ideal business for assistance.