Can Free College Essay Editor Be Professional?
Posted by Amanda

April 02, 2021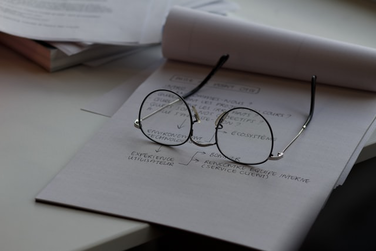 You know the drill. You get an essay assignment. You have a topic. Maybe you have to do some research, for example, if it happens to be a persuasive essay and you need backup data. You then form your thesis statement and craft an outline. Then, of course, you write the piece.
This "piece" is your rough draft. It is not what you will be turning in for a grade. Your next step is to edit your essay, and it is a step you cannot skip.
Students learn about this important step in middle school when they first begin to write basic essays in English classes. In these instances, the teacher will usually read the rough draft, mark up all of the structural or grammatical issues, and return it to the student for revision and final draft writing. These are learning experiences – the instructor is trying to teach students how to edit and revise their writing.
By the time a student reaches college, all of this nurturing and teaching is over. Students are expected to have the skills to review and edit their rough drafts, no matter what the subject, and to turn in a polished piece of formal writing, ready to be read and graded.
And here is the biggest reason why you must edit your rough drafts of every essay or paper for any course. Even a chemistry instructor expects a polished piece of writing. While you may have amazing content in that essay or paper, that chemistry instructor will make your structure, your grammar, etc. a part of your grade. When he encounters poor writing, he is going to assume that you are lazy or sloppy and will lower your grade.
When You Don't Feel Capable
A lot of students may not have the English composition skills to know how to edit essay and paper writing well. If this is your situation, you probably need to find some additional learning, in the form of editing exercises, for how to edit your essay and other writing assignments. Ultimately, you want to be able to do this on your own.
In the meantime, though, you have those assignments that must be edited now. And you need to find some help. Getting the right help can make all the difference in the grades you get on those writing assignments.
Here are your options.
You can try to find a fellow expert student who is willing to edit essays for money. This can be a decent solution for essay editing help, so long as that student is totally reliable in meeting your deadlines.
There are any number of online essay editor websites and apps like Scribendi and Kibin. And some will even provide some basic essay editing for free. You can check sites and apps such as Hemingway or Grammarly. These are free essay editing software resources that all have basic plans you can use at any time. Just upload your essay and get major issues pointed out. They will not provide corrections or recommendations, though, unless you purchase the premium plans. If you decide that you like one of these free essay editor apps, you can certainly do that. Just be aware that these do not involve a human corrector to look at your work.
You can also find a free citation generator in several places online. Just put in your resource information and format style, and you will get perfect citations. You can find one that will perform generations for all major citation formats – APA, MLA, Chicago, Harvard, and even the more unique ones required for medical and scientific papers.
Probably the best solution is to use a professional essay editor from an academic writing company. While this is certainly not a free resource but one of the best college essay editing service offers major benefits for essay editing and proofreading.
Benefits of Using a Professional Essay Editing Service
When you find a good essay online editing and writing service, stick with it for all of your writing assignment needs. Here are the benefits of professional essay editing that an automated online essay editing app won`t provide.
Dealing with humans, not machines. This means that you can have a real conversation with a customer service agent.

Direct communication with the assigned essay online editor. He or she will point out all issues and make specific recommendations for change, that you can then approve or reject.

Ability to find academic writing and editing in niche areas, offered by some services. For example, suppose you need a Spanish essay editor or one with specific expertise in MBA papers and projects. Or suppose you are a student at the University of Toronto and need an editor who is familiar with British English. Because many writing services use qualified and degreed freelance writers and editors, chances are they can fill a specific niche need.

Good writing and editing companies will meet your deadlines, even if they are quite urgent. A fellow student may not be able to do that.
Where to Find a Good Service
Online essay editing is not hard to find, as you will discover by doing a simple Google search – thousands of companies will be vying for your business. And you may end up "kissing a lot of toads before you find your prince."
Your best bet is to access one or more writing service review sites, like Top Writers Review. Here you will find even more benefits:
There will be narrative summaries of writing companies based on actual factual information. And there will be editorial comments from actual customers about their experience with a company.

There are discussion boards where you can post your needs, like "I need someone to edit my essay," and other site users will make recommendations.

You can conduct specific searches and access blogs that will provide lots of tips and resources.
Don't ever turn in a rough draft of an essay or any other written assignment. Good editing can mean the difference between a happy or irritated instructor.