Get a Scholarship as an Adult
Posted by All Top Reviews

October 01, 2016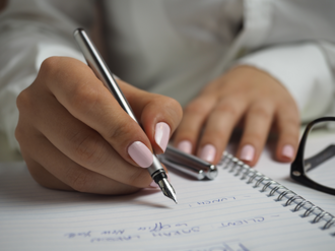 Not everyone decides to go to college the moment they graduate from high school. Reasons may differ from one student to another: they couldn't cover their tuition, they had to get employed right away, or they simply did not get accepted at their college of choice. Nevertheless, many of the adults nowadays have realized that without a college education, it is rather difficult to get taken seriously or to receive a promotion. Their worst nightmare is to see someone with a degree trying for their job – and succeeding.
The best way to make that nightmare go away is to go to college – which is way more difficult than it sounds. As an adult, you will have way more expenses to take care of: rent, bills, and maybe kids to feed. As a young student, this wouldn't have been a problem for you, because you would have your parents to depend on. But as an adult, it would be embarrassing to ask your parents to pay for everything simply because you "want to go to college." In this case, scholarships for adult students may be something sent from heaven for you. You won't have to skip your bills anymore because you will have external funds to help you out!
Applying for Grant Programs
If you want to go to college as an adult, without ruining your finances, you may want to look into grant programs. In order to do that, you will need to figure out why you want to go to college. Is it because you want to deepen the knowledge you already have in a certain area? Or is it because you want to change the course of your profession altogether? In both cases, there are grant programs that can offer you the necessary funding; all you will need to do is a little bit of research. You will eventually realize that your main source of information would be the Internet. Narrow your focus, and try to apply your status as a person and a student to the requirements of the grant. There are many scholarships for adults that target certain types of people: women, veterans, disabled students, or many others who have a different position. Other scholarships focus on changing careers, which is why you may have an advantage if that is your focus. Combine your career intentions with your age and life status, and you will find some good scholarships that will apply only to you.
Types of Grants for Adult Students
There isn't just "one grant to rule them all." Many adults are reluctant to applying for college simply because of this type of thinking: "I finished school long ago, so I don't have the knowledge to win that scholarship anymore." That kind of thinking is wrong because you don't have to be a genius fresh out of college to win a scholarship. Here's what you can opt for as an adult learner:
Federal Grants for Adults: The federal government will offer a wide variety of financial support for young and adult students alike. Whether you are a young student or a returning student, you can get grants up to $5,500 per year.
State Grants: While state grants may be less gaudy than federal grants, they will still be able to provide sufficient funding for the education of low-income adults or displaced workers. They are designed so that these groups of people can benefit from an education which can change their job market.
Grants from Employers and Corporations: Some companies actually want their employees to deepen their knowledge, which is why they may cover some of the college costs if they want to improve their staff.
Minorities and Women: The women and minority groups who decide to return to college may have certain advantages. There are various grants for adult women seeking a degree or even scholarships for returning African-American students looking for a career change.
Getting a hold of scholarships for older students may be easier than you thought. Access your search engine, type in the words, and we're fairly certain that you will find something to your liking. You don't have to be a prodigy to get a scholarship as an adult. And if you need help with a scholarship essay you can always find your service at AllTopReviews.