Top Cats and Dogs Halloween Costumes(+Ideas for other pets)
Posted by Amanda

October 26, 2016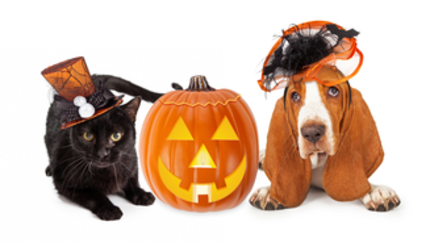 1. If you are a happy owner of a Dalmatian, you can easily turn him into a scary character in 5 minutes. Just use a safe and washable markers or paints and turn his dots into spiders.
2. Does your cat always mess around like a bee getting underfoot? Let him bee! There are a lot of Halloween pet costumes and you can easily find this one.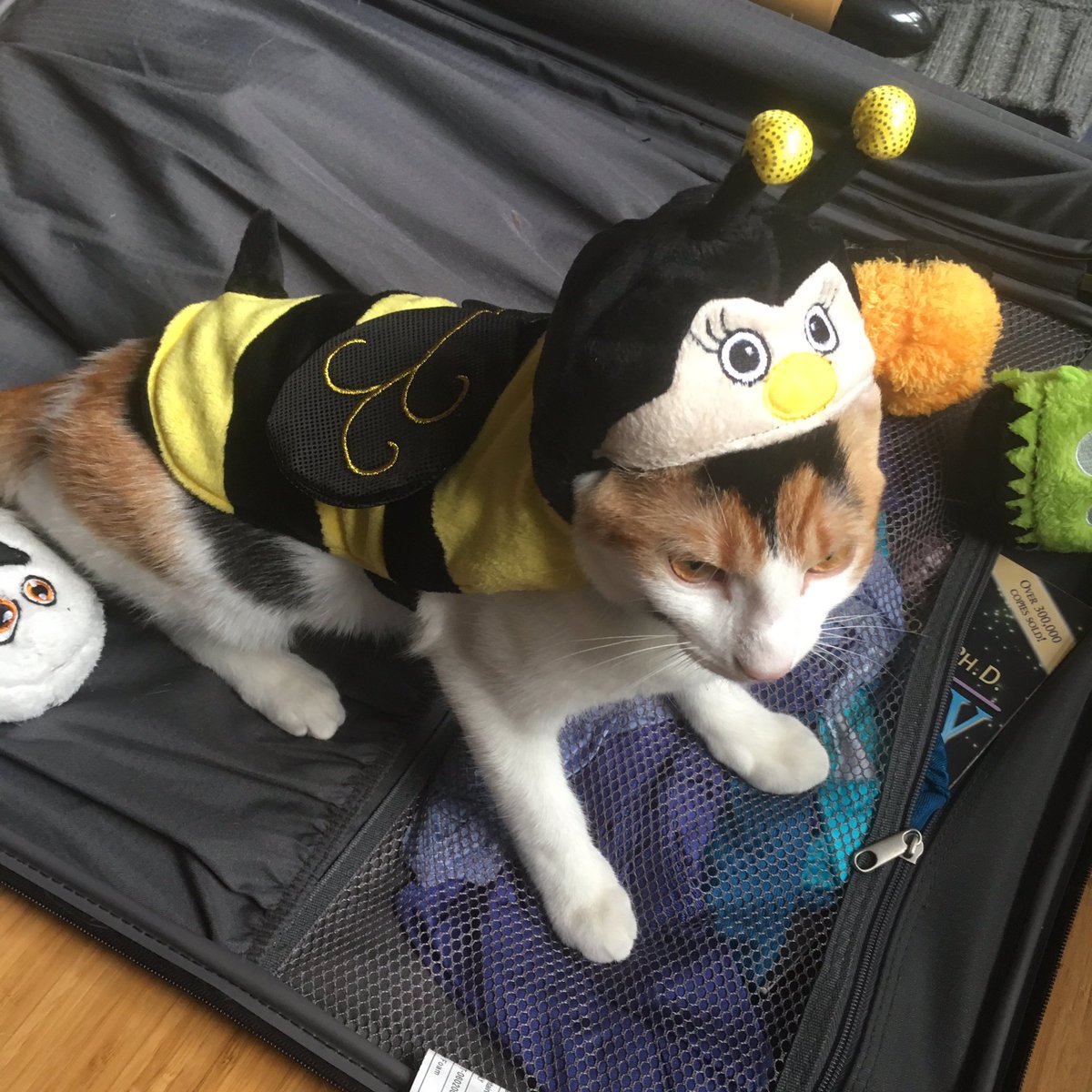 3. If you have a black dog you can make him look like skeleton this Halloween. Buy some washable paints that will be safe for him and draw some bones.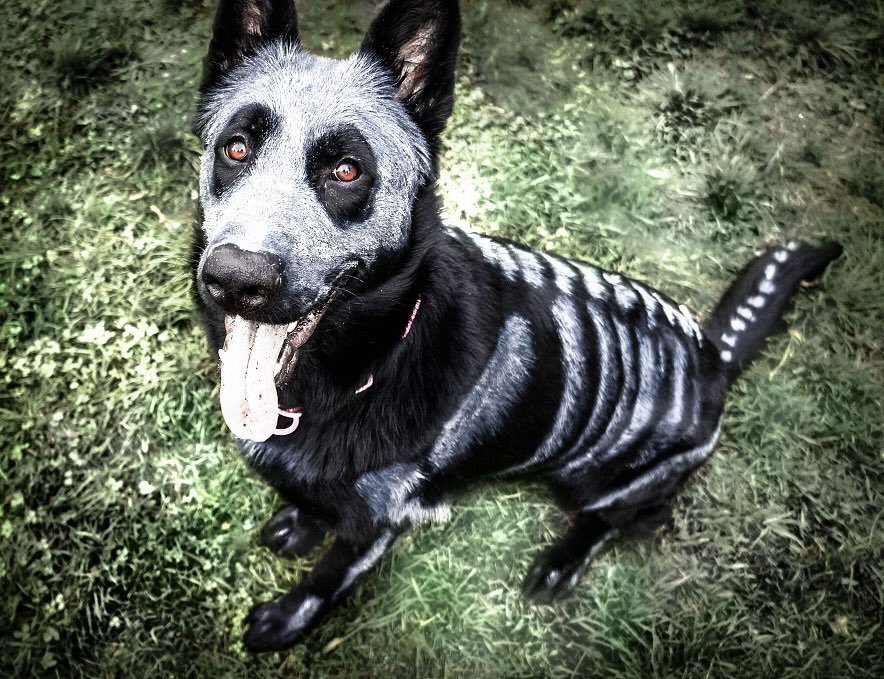 4. This year Leonardo DiCaprio finally won his first Academy Award and we should definitely celebrate it! Dress your dog like Leo and don't forget to give him an Oscar.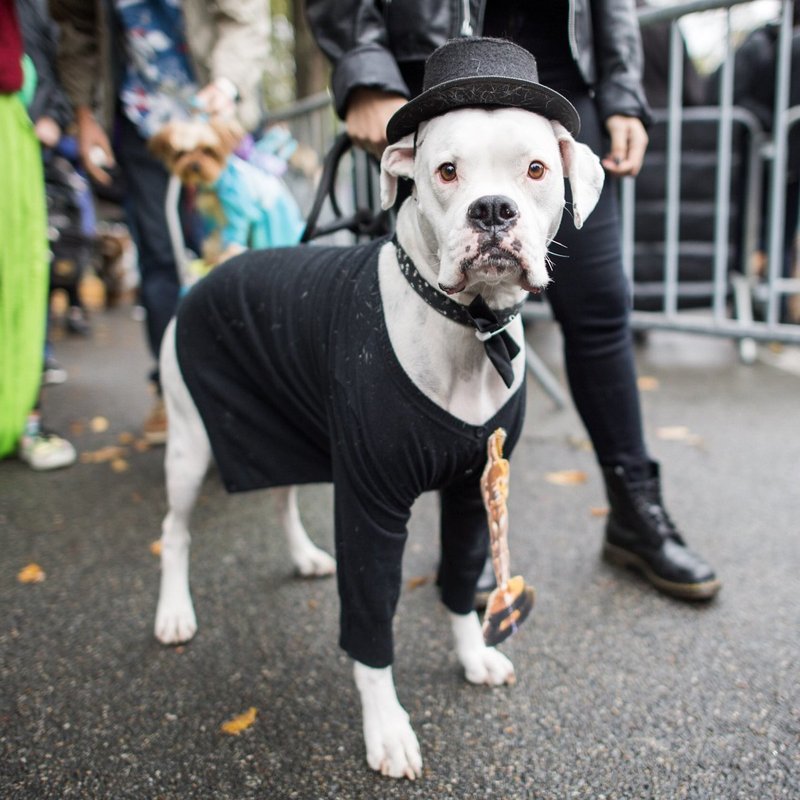 5. On Halloween night we all pretend being someone we can never be. Turn your dog into a cow for a night. Maybe that's what your pet wants to be this Halloween.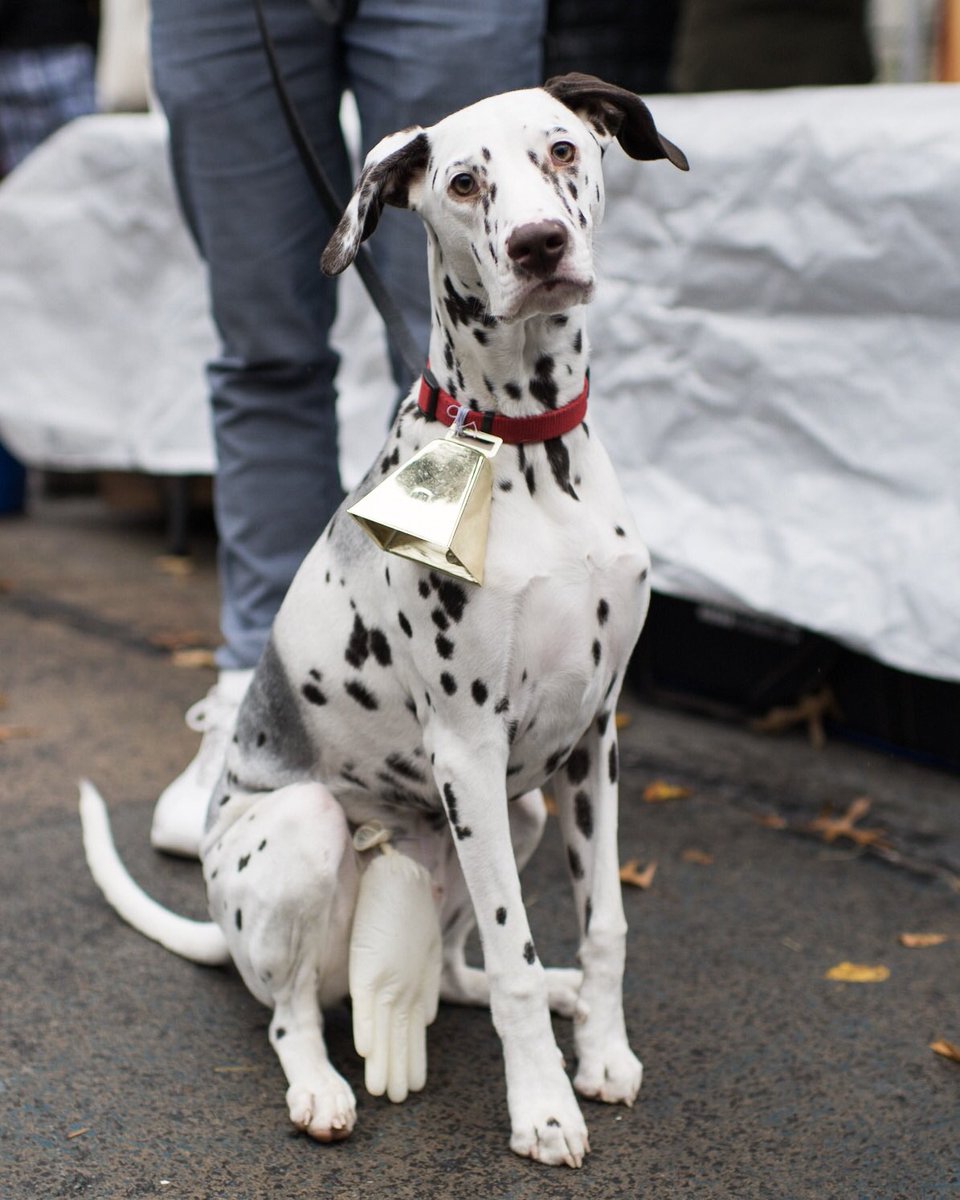 6. There are a lot of funny dog costumes, but if you want to really impress everyone try this costume of Human Centipede dog. Use stuffed animals for this costume and no more than one real dog.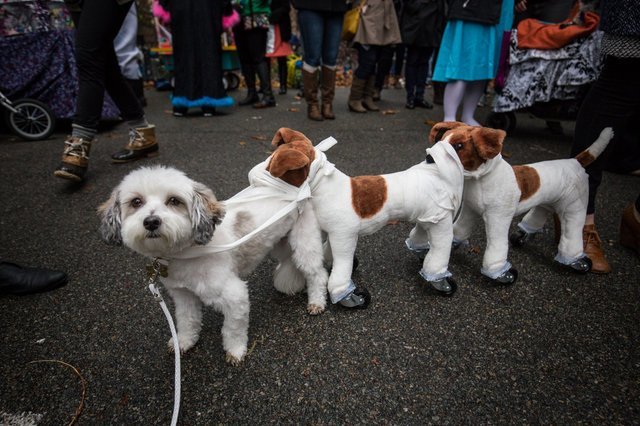 7. Thinking about great and simple to make Halloween costumes for cats? It is commonly believed in many countries that black cats are magical creatures. Maybe they really are. At least for one night you can dress your black cat as a witch.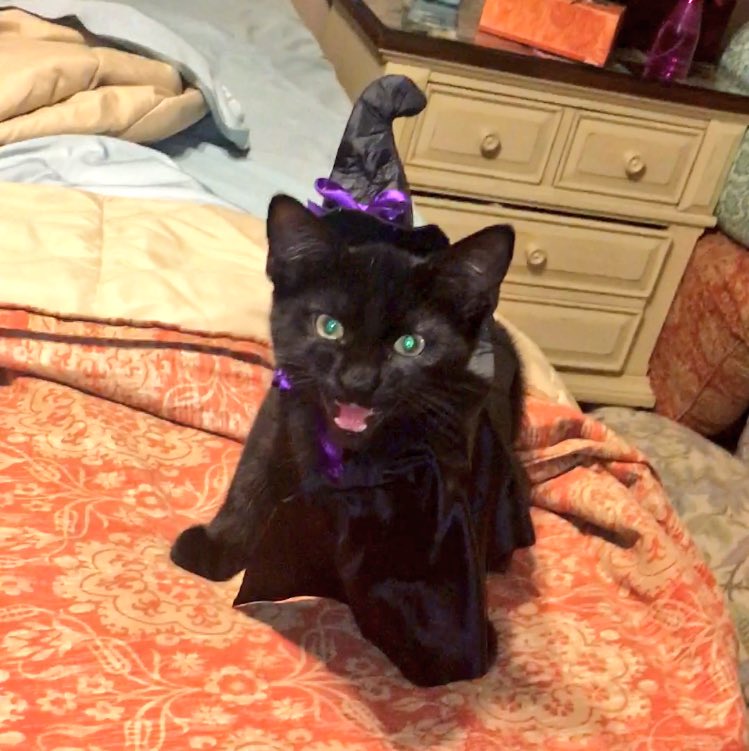 8. For centuries people were afraid of vampires. It will be a good idea to turn your favorite doggie into a Count Dracula. Maybe a sad one, but still very scary.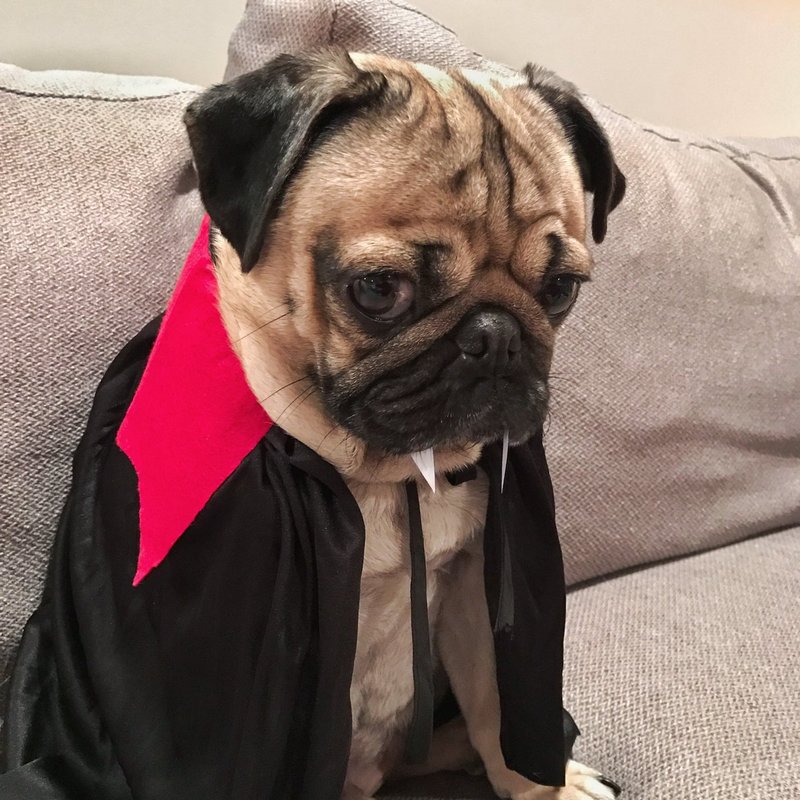 9. Have a lizard and don't know what to make with it for Halloween? Try jack-o-lantern costume! But be safe with the knife, your new friend might be dangerous!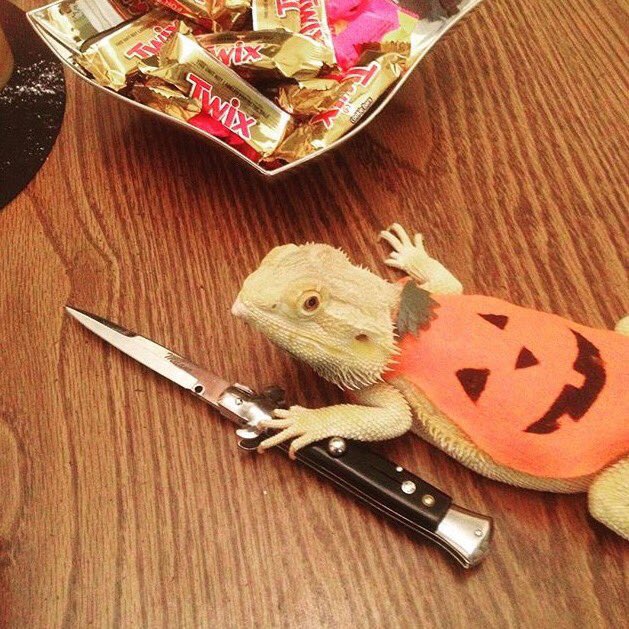 10. Guinea pig can be good pirates. You just need a tricorne hat and that's pretty much all!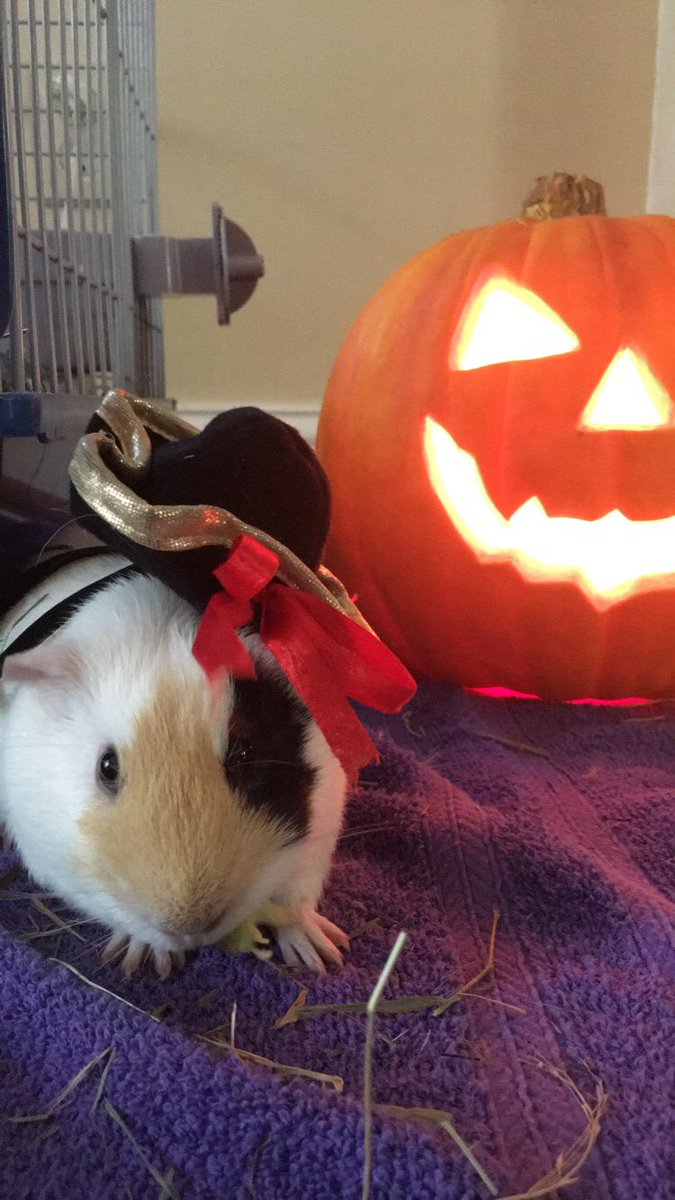 11. Cute hedgehogs will look good in probably each of animal Halloween costumes. Try to give him a wizard hat and the costume is ready!