What Are the Best 2 Year Majors?
Posted by Amanda

February 17, 2016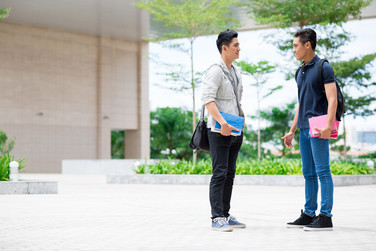 Education is an essential aspect of our society, and in order to obtain a good job, most of the people opt for a bachelor's degree or 2-year majors.
Especially when someone doesn't have enough money or time to stay in school for 4 years, 2-year college majors seem like the most appropriate solution that can assure a certain financial stability.
A student who is not sure what to choose can opt for general studies. He/she will receive an Associate's Degree at the end, and he/she is also free to transfer to a four-year college whenever he/she wants, as his/her situation may change. Having such a freedom of choice is excellent, especially for those who cannot decide on what to study yet.
Most people who choose to get 2-year degree majors rather than a 4-year one are taking into consideration the costs. The educational program for 2-year majors is a lot more affordable, and the salary difference is not too high. A nurse who has graduated a 2-year college will have an average wage of $50,000 while a 4-year major will earn about $53,000.
Another advantage of 2-year college majors in this field are the further educational possibilities. When someone gets a job as a nurse, he or she may benefit from a free educational program in order to complete the 4-year degree. This is possible because many hospitals pay so that their nurses can complete their studies.
Construction Management and Engineering
When it comes to 2-year majors, another profitable option is construction management and engineering. At first, the average salary is about $40,000, but the workers have excellent chances of promotion in this field. If someone decides to complete his studies, the average wage will rise to $50,000 or even $60,000. Not to mention that experience gained over the years will definitely contribute to a higher remuneration.
No one denies that airline pilots enjoy the fame, but air traffic controllers usually have higher salaries from the first years of career. Let's compare these two positions. A pilot spends four years in school on obtaining his degree, but an air traffic controller needs only two years. The demand for controllers is much higher than the demand for pilots, which means that they will find a job a lot quicker after finishing their educational program. The surprise is that their paying rate is similar, both earning around $60,000.
A dental hygienist also needs only a 2-year degree and has a high paying job. What does it mean? Well, the average annual salary for this position is $57,000, but a skilled one may even earn $65,000 per year. However, there are ups and downs for this option, as it is quite difficult to obtain such a job, but it is estimated that the demand for dental hygienists will increase by 33% until 2022.
With only 2-year college majors, people can become well-paid web designers. Nowadays, every successful business has a website. This field is growing fast, and companies are obliged to hire at least one web designer if they want to stay up-to-date. Even though a web designer can continue his studies, most of the employers are seeking for high-skilled persons, not for degrees. For this reason, a web designer has an approximate salary of $65,000 per year, but he may earn much more as a freelancer. The opportunities for such 2-year majors are infinite.
Physical therapy is another fast-developing branch of the medical field, which always offers numerous career opportunities. Being a physical therapist requires only a 2-year degree and the demand is on the rise. Someone who has this job can earn over $46,000 annually.