What is a PhD?
Posted by Amanda

June 02, 2016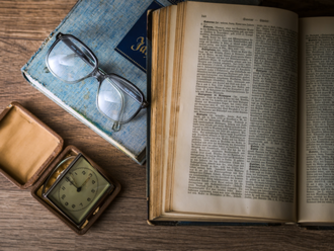 If you are planning your educational future, you might be confused by the various types of degrees, majors, and other terminology that might be new for you. One common question students have is, what is a PhD? If you earn your Phd, you become a doctor of philosophy. Here's where things get confusing. Becoming a Phd or earning your Phd degree does not make you a medical doctor. You also don't have to study philosophy.
PhD And Other Doctoral Degrees
People earn doctorates when the complete 3 to 5 years of education after receiving their master's degrees. These years are spent researching and studying one particular subject. Once this is done and the student has written a thesis that has been approved by an academic committee, they have qualified to earn their doctorate degree. This means they are now able to refer to themselves as Dr. Somebody who is trying to earn a PhD is referred to as a PhD candidate. Other doctoral degrees are MD, DDS, EDD, DO, and more. These each refer to medical doctor, doctor of dental medicine, doctor of education, and doctor of osteopathy. If you earn a PhD, you become known as Dr. Firstname Lastname PhD.
PhD Areas of Study
You can study virtually any academic discipline and earn your PhD. This includes business, science, engineering, education, music, philosophy, history, and many more options. You simply earn your bachelor's, and then your Master's degree. Once you have accomplished that, you can apply for a PhD program at any college or university offering that degree in your area of specialty. Once you are admitted you begin an intense few years of research and study that culminates in your writing a dissertation and defending your work in front of a committee. In order to prove that your dissertation is worthy of acceptance, you must show that you have done work that contributes new knowledge to your area of specialty, that you've identified a new problem, or that you have solved a problem that was introduced by another person's research.
What is a PhD Useful For
Earning a PhD means that you are now considered to be an expert in your field. You might be published in various journals, sought out by people for your expertise, or asked to lead research teams in your academic discipline. You will also be qualified to teach as a full professor at colleges and universities. There are also social benefits to being a PhD. Doctors are generally admired and treated with a great deal of respect. This is because people understand the long hours and hard work it takes to reach what is the highest level of earned education.
Help For PhD Candidates
Earning a PhD is a long and difficult process. Many do not make it. However, it is important to remember that there is help available. First and foremost, members of your department want you to succeed and will advise you along the way. In addition to this, many writing services offer dissertation help. This can be very valuable to a busy student. However, not all writing services are the same, which is why it is best to read reviews on customwritingreview.com before making any decisions.