Best Research Paper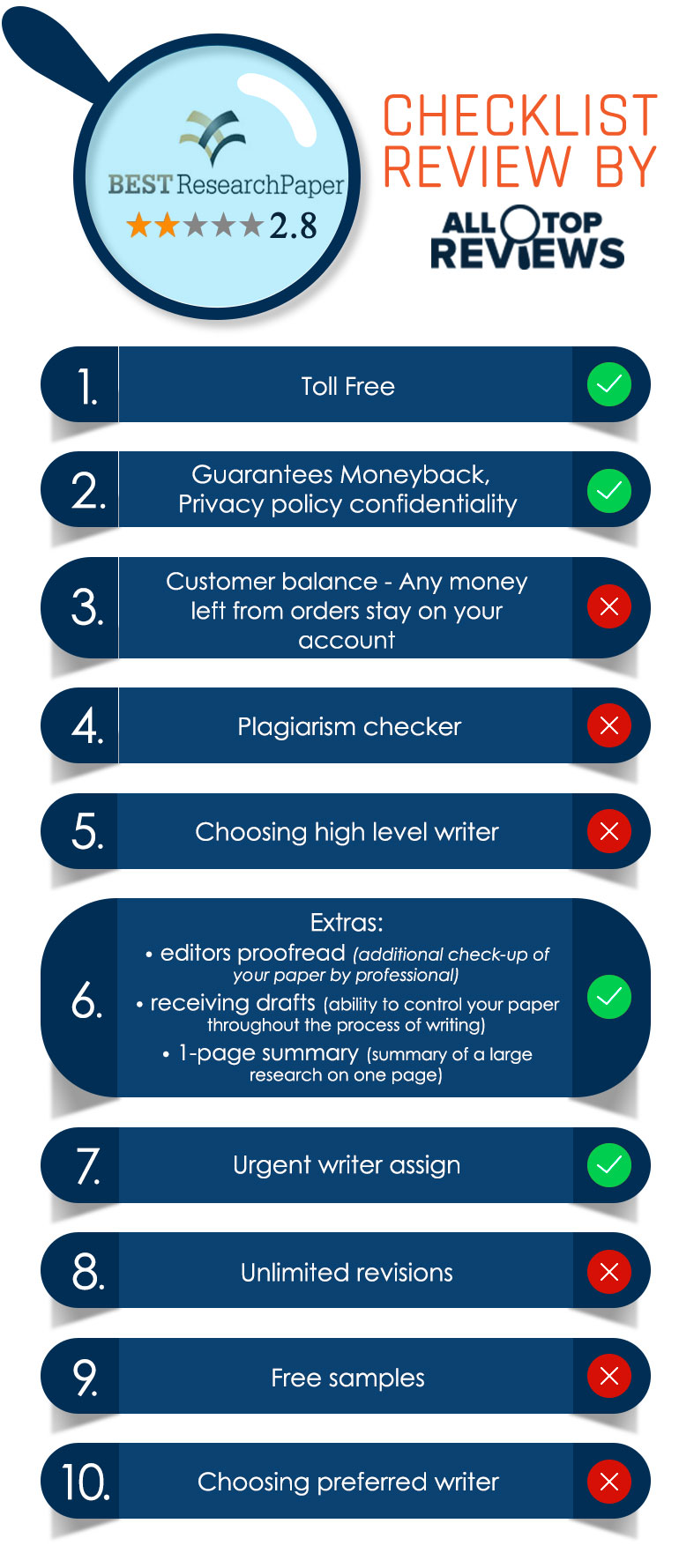 The BestResearchPaper.com website states that the company has been in business for 11 years; however, we were only able to find evidence dating back 6 years. Nevertheless, we were asked to prepare a BestResearchPaper review by a student who had had a poor experience with the company. With that in mind, we conducted an investigation and assessment based upon the same criteria we use for all writing services, as listed in the sub-headings below. We gathered our information from the website content, from site-published Best Research Paper testimonials, from off-site feedback and comments, and from the results of a research paper we ordered from the company.
Products and Services You Will Find
Best Research Paper focuses on essays, papers, theses and dissertations because they entail research, so they say. However, they do also offer non-research academic writing products as well – book reviews, admissions and scholarship essays, personal statements, etc. Students can also order editing and proofreading services.
There is also a customer support department, and our interaction with them as well as BestResearchPaper reviews of others who have used these services has formed a part of this evaluation. Our experience with this department was less than productive. We called on two occasions with different questions about genres of writing. While the service reps in both cases were friendly and tried to be helpful, they did not have much information to provide. We wonder if the company is using an answering service as opposed to an on-site staff.
The Real Proof – Writer Experience and Quality of Products
Best Research Paper reviews that we found off-site were mixed. While everyone stated that they received their orders on time, several complained about the grammar and composition, citing a number of error types – incorrect word usage and sentence structure issues. Some asked for revisions but were still dis-satisfied and ended up re-writing the papers themselves. We discovered the same compositional problems in the paper we received. It appears that, at least in some instances, the company is using non-native English speaking writers. The company states that all of its writers have Master's or Ph.D.'s and are native English speakers.
There are four sample research papers for review on the site. While there are some transitional and organizational problems, they are relatively well written and cited. However, we have found the same research papers on other sites, and there is no way to know for certain who actually wrote them.  This site may be owned and operated by an organization that has several sites and is using the same samples for them all.
There is also a blog (called "articles") with some helpful information for students. However, it has not been updated since 2014.
Now the Money – Prices, Discounts, Payment Methods
BestResearchPaper prices are in the high average range. The range from $12.05 for a high school essay with a 21-day delivery to $44.95/page for writing at the doctoral level and with a short deadline. The paper we ordered came in at $162.58, although we were given the standard Best Research Paper discount of 15% for new customers. We also ordered the plagiarism report, for $14.99, because we wanted to see what software was used. They are using a basic generic software package for their scans, and to charge this price for that report is pretty steep. We could find no other BestResearchPaper.com discounts offered anywhere else on the site.
New customers are provided a BestResearchPaper coupon code to enter their 15% discount. It was indicated that customers could also sign up for the company email newsletter and that there would be Best Research Paper coupon codes published from time to time that would provide discounts.
Methods of payment are via major credit cards, PayPal, and wire transfer. The company does use a secure third-party processor, so customers can feel safe providing their financial information when making payment.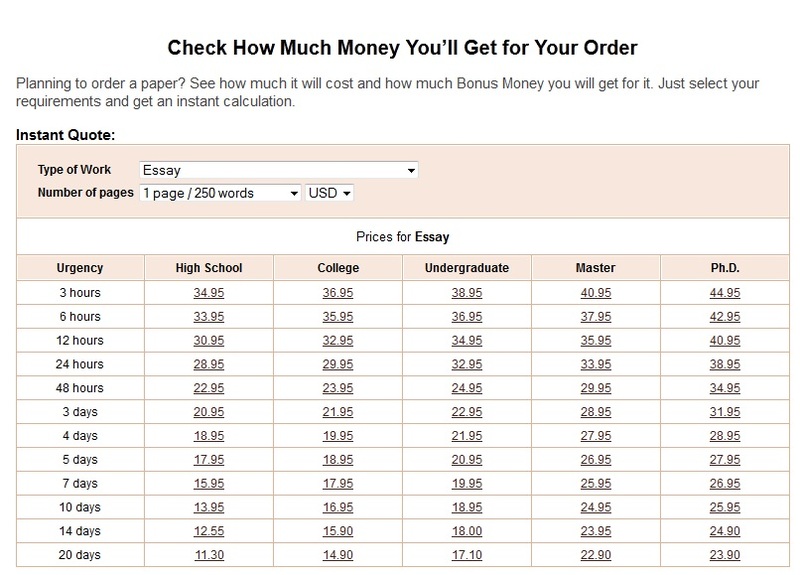 The Good, the Bad, the Beautiful, the Ugly
Our BestResearchPaper.com review discovered some good things – the company delivers on time, and customer service is responsive if only basic questions are asked. Quality of writing, however, is not what it should be, and customers should be prepared to correct some grammar or request revisions to have it corrected. Overall, we have provided a BestResearchPaper rating of "Fair."
Best Research Paper Customers' Reviews
(4)