Essay For Me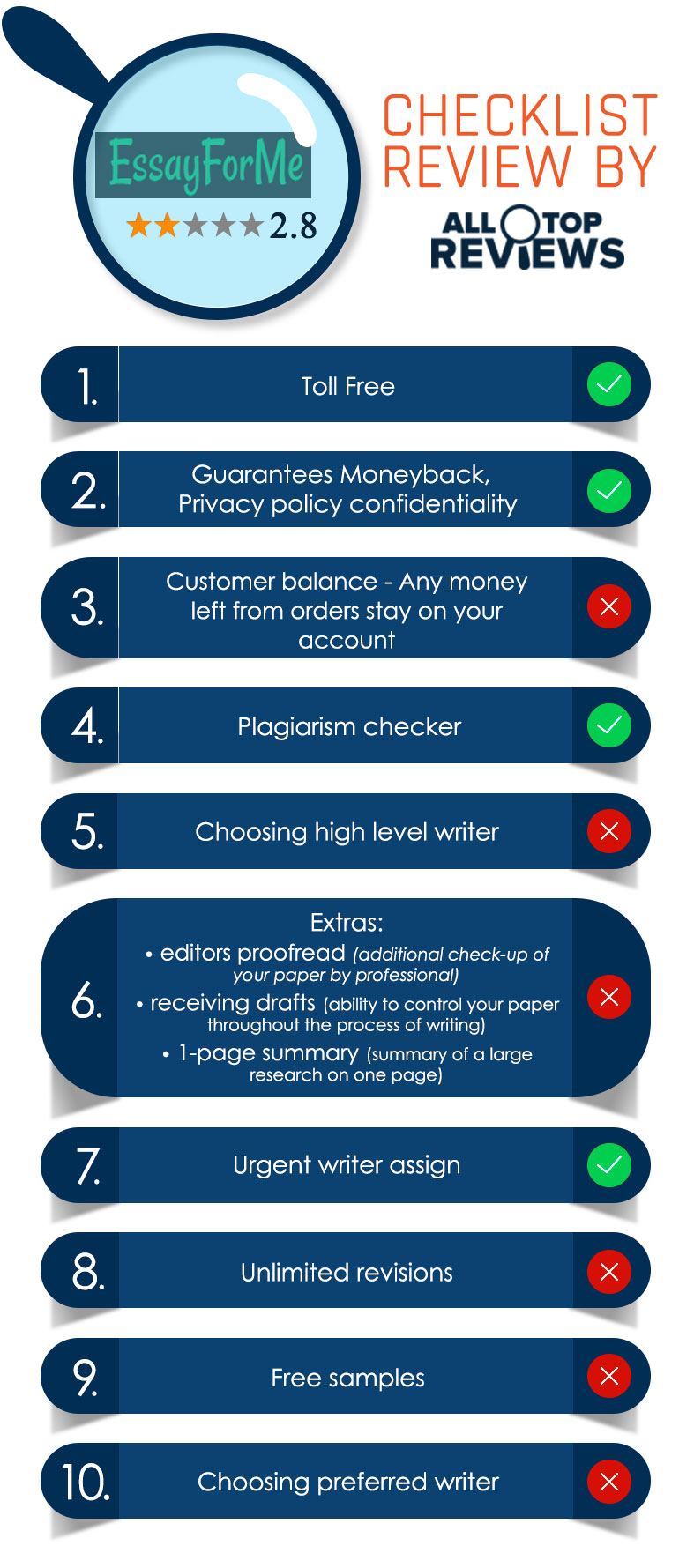 EssayForMe.org is an online writing service. For reasons unknown, the company has declined to provide any information about its origins or location on its website. We were recently given the task of writing a EssayForMe review. In order to do this properly, we spent quite a bit of time learning as much as we could about this company. One of the first things that we did was to read Essay For Me reviews that have been posted on other review websites. This gives us some idea of what others think. We also placed an order for an academic paper and contacted customer  service on more than one occasion for assistance and information. Another important part of the research that we did for this EssayForMe.org review is that we compared prices with other online writing services. Finally, we looked into discounts, web content, and user experience. The following is  the end result of all of this effort. Hopefully this review will prove to be quite useful.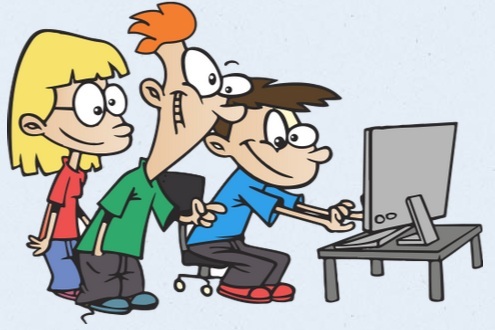 Products And Services You Will Find
Like most online writing providers, this company splits its service offerings between academic, business, and resume/CV. Here are some of the services provided under each.
Academic
Essays
Research Papers
Case Studies
Business Plans
Admissons Essays
Term Papers
Business
Resume/CV
The company also offers proofreading, rewriting, and editing services. For this review, we ordered a college level essay on the topic of Appallachian culture today. We asked for our paper to be 4 pages long, and that it be delivered within 14 days.
The Real Proof - Writer Experience And Quality of Products
Many of the EssayForMe reviews that we read mentioned issues with on time delivery of products. Our paper wasn't late, but it did arrive at the very last minute. We didn't have an issue with that, but we did have a big problem with the product that we received. It was absolutely horribly written on every level. We found glaring factual errors, the spelling and grammar was atrocious, and the formatting we requested was completely wrong. Upon reviewing the paper, we all agreed that this was not written by someone who is a native English speaker. Even worse, when we tried to contact our writer and customer service, we were repeatedly ignored, or forced to provide all sorts of justification and proof of our complaints. Eventually we gave up and accepted that there was no recourse for us when it came to getting our paper fixed or obtaining any type of refund.
Now the Money - Prices Discounts Payment Methods
We paid more than 13 dollars per page for our paper. Had the quality been decent, we would say that EssayForMe prices were quite reasonable. Unfortunately, when we compare writing quality and customer service with other websites charging similar prices, things just don't add up. We also found that their pricing can go as high as nearly 50 dollars per page. There is no way that prices like that are justifiable when the quality is so poor. We did a bit of research into Essay4Me.org discounts. This is where things got very interesting. There is a place on the order form to enter in a discount code. However, there is no Essay 4 Me discount information on the website. We had to ask customer service about these. While they did not answer our questions, they did give us an Essay4Me coupon code for five percent off of our order. However, to be honest we would rather have paid full price rather than getting  Essay For Me promo codes for a discount on a poorly written essay.
The Good The Bad The Beautiful The Ugly
Unfortunately, we did not find much good here, and we did find a lot of bad and ugly. Because of this our Essay4Me.org rating is extremely low. Don't believe the glowing Essay for Me testimonials. This writing service is not worth your time or money.
Essay For Me Customers' Reviews
(6)