Essaypedia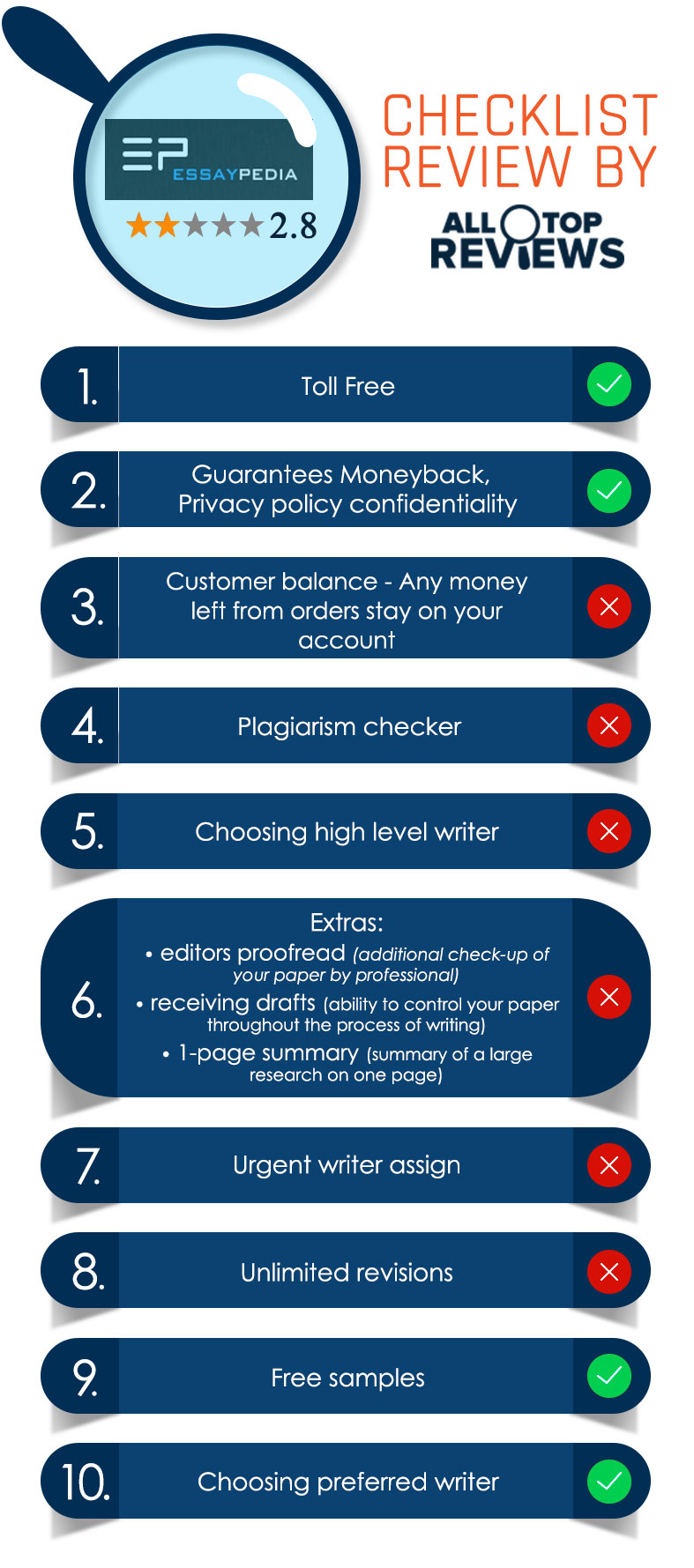 This Essaypedia.com review has been developed as a result of requests by students who have used or are considering using this writing service for their academic writing assignments. And because the company has been in business for five years, there is sufficient information from a variety of sources to offer objective factual information on this company. The information for our Essaypedia review has come from the content on the website, Essaypedia testimonials, reviews and comments that we have found on the Internet, and our own interaction with the company as we ordered (and received) a research paper. This is our summary.
Products and Services You Will Find
Essaypedia.com is focused solely on academic and other writing for students. Products range from basic essays all the way up to and through full dissertation writing.
In addition to strictly academic products, the company offers editing and proofreading and a full array of admissions and scholarship writing pieces.
There is a customer support department that operates, according to the company, 24 hours a day. We were able to speak with a rep by telephone and ask questions about the service before placing our order for a research paper. On another occasion, we engaged in live chat with a rep. During this conversation I inquired about a dissertation, and was told that a full dissertation, of approximately 130 pages, could be researched and written within 6 days – something that is impossible, of course.
The Real Proof – Writer Experience and Quality of Products
The site states that all of its writers possess Ph.D.'s in their fields. This would be most unusual for a writing service, particularly one that writes for students below the graduate level. And fining that many Ph.D.'s would be a bit difficult.
The quality of writing on the site itself is reflective of a non-NSL individual. And the Essaypedia reviews that we found on off-site places stated that the quality of writing was not that of native English writers. As well, there were complaints regarding the resources that were used for research works.
The writing samples posted on the site were better than the site content; however, these same samples we have seen on other sites as well, so it is difficult to know who actually wrote them.
The research paper we ordered was at the university level. The resources used would be fully appropriate for a high school research work, but certainly not for college. Further, we turned it back over to our writer for revision, because of grammar and word usage errors. In the end, the paper was not ne we would submit to a university professor for a grade.
Now the Money – Prices, discounts, Payment Methods
Essaypedia prices are high. We paid $212.00 for an 8-page paper with no Essaypedia discount available, even to new customers. We did find a link to Essaypedia.com discount. There are only two – a 5% discount on order totaling $500 or more and a 10% for orders of $1000+. We could not find any Essaypedia promo codes, and were told that if we had an order that qualified for one of the discounts, we would contact customer support to receive an Essaypedia coupon code.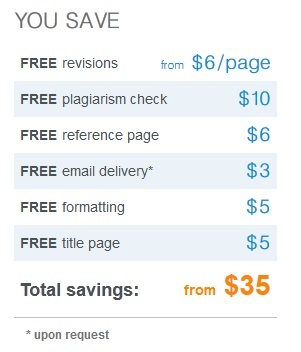 The Good, the Bad, the Beautiful, the Ugly
Essaypedia is not a fraudulent service. Customers do receive their ordered products. However, quality is a concern, and, while the company states that there are only Native-English speaking Ph.D. Writers, we have to question that claim. Given our experience and the Essaypedia reviews of other customers, writers are not NSL or doctorate degree holders. We believe the service is over-priced for what it delivers. Overall, our Essayedge.com rating is "Fair."
Essaypedia Customers' Reviews
(7)