Writeversity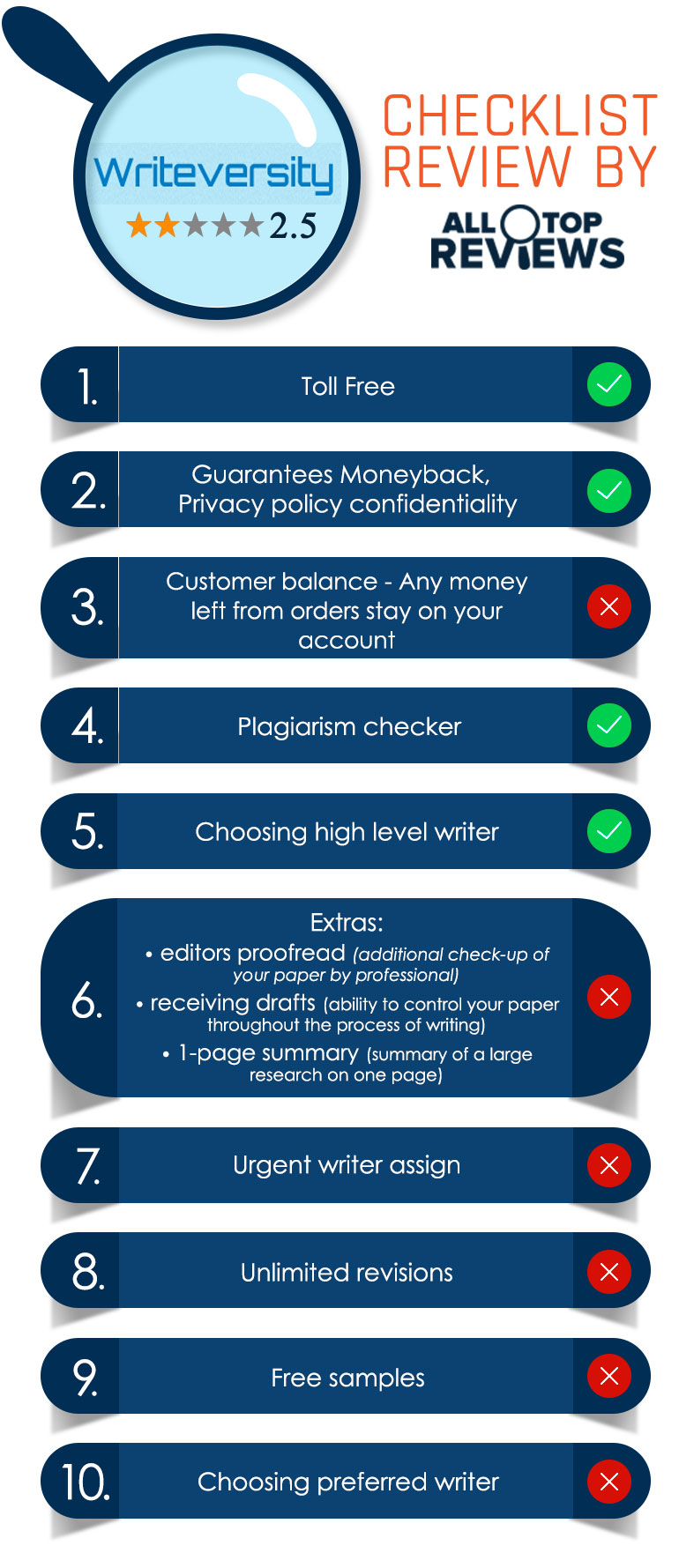 Writeversity.com is in its second year of operation as a provider of graduate level writing products and services. We are conducting this Writeversity review based upon some comments and feedback found on the web as well as a specific request from a customer who contacted us. As with all reviews conducted by our site, we look at multiple factors, including products, services, customer support, Writeversity testimonials on the company site, and the results of a research paper we order. We then compile the information we find to prepare a summary report which follows here.
Products and Services You Will Find
Writeversity provides academic writing products and services only to graduate level students. Its focus is on theses and dissertations, in whole or specific sections or chapters. It also provides editing and proofreading services, state-of-the art computerized statistical analyses, and shorter products such as abstracts, proposals, and research papers at the graduate level only.
Students in high school or undergraduate levels of study will not be interested in the products or services of this company.
The Real Proof – Writer Experience and Quality of Products
Very little information is provided by the site about writer backgrounds or experience other than to say they are "accredited native writers." We are not certain what this means. Writers are not accredited by any board or body, so perhaps they mean degrees. In this case, those degrees should all be at the Ph.D. level.
To determine quality of products, we look first at the quality of writing on the site itself. This is cause for concern. The text on the site demonstrates some sentence structure, grammar, and word usage issues. The blogs, however, are perfectly horrible – some of the worst English writing we have found on academic writing websites.
The second factor in quality comes from Writeversity reviews which we have found on off-site sources including social media. Customers have been critical of resources used, quality of composition, and often a lack of communication with their writers. In one instance, a Master's level student stated he had to re-write an entire section himself and cancelled the remainder of his order.
We ordered an 8-page research and found many of the same issues which were identified by other customers in their Writeversity reviews. Specifically, communication with our writer was minimal, the quality of writing was not up to the standards of graduate school, and some of the resources were secondary. We did receive the paper on time.
In terms of customer support, our calls were answered by an obvious messaging service, probably located in India. It was noisy and difficult to hear the rep whose standard response was that he would pass the message on and someone would get back to us within 24 hours. Sometimes that occurred; sometimes it did not. So much for 24/7 service.
Now the Money – Prices, discounts, Payment Methods
Writeversity prices are high. There is no pricing schedule provided, but the total price is calculated as the order details are placed in the form. The research paper we ordered was over $300, and, even with a Writeversity discount, it totaled $299.52. This is well over twice what other services charge, even at the graduate levels. While there are no Writeversity promo codes published, there is a basic discount plan providing Writeversity discounts from 5 – 20% dependent upon the cost of the order. These are evidently automatically tabulated by clicking the "discount price" tab at the end or the order placement. There is not evidence of a method to insert a Writeversity coupon code.
Payment may be made by any major credit card or PayPal.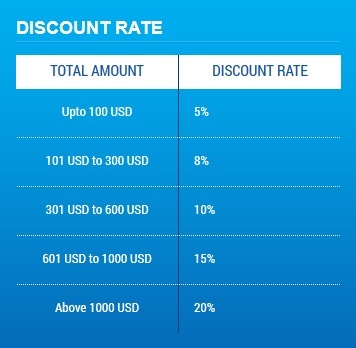 The Good, the Bad, the Beautiful, the Ugly
There are several concerns regarding this website as we complete this Writeversity.com review. While they claim all Native English-speaking writers, that is not who is writing its site content and certainly not its blog posts. They would be better served eliminating the blog entirely. Quality of writing is not reflective of Ph.D. level researchers, nor are the resources used. Still a third concern relates to customer support. Having a foreign answering service that only takes messages is not 24/7 customer support. All in all, our current Writeversity.com rating is "Poor."
Writeversity Customers' Reviews
(6)